'St. Vincent': a roller coaster of emotions
Evan's Angle: Movie Review by Evan Engel
In his writing and directorial debut Theodore Melfi brings a comedy to the big screen that will not only make you laugh but also bring you close to tears. His 2014 film, "St. Vincent," may have a predictable plot line but ultimately, it can be summed up in two words: Bill Murray.
Murray, alone, is the film. From the opening lines, you know what you're getting into with him. The movie is called "St. Vincent," but in reality, Bill Murray is Theodore Melfi's real life savior for agreeing to play the lead.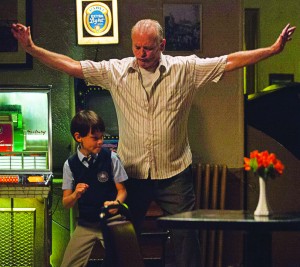 The talented "Groundhog Day" and "Ghostbusters" star plays Vincent MacKenna, a broke, grouchy Vietnam veteran whose tree branch is broken by his new neighbor's moving truck. The neighbor is Maggie Bronstein (Melissa McCarthy), a CAT-scan technician whose goal is to support her son after experiencing a divorce with her cheating husband. Her son, Oliver (Jaeden Lieberher), is also present when they meet Vincent for the first time.
"You don't look like you have a lot of money," Vincent rudely tells Maggie after he forces her to pay for the tree branch. Oliver simply says, "It's going to be a long life", after meeting their new neighbor.
When Vincent's gambling problem gets the best of him and Oliver is locked out of his house after school one day (since his mother is working overtime), Oliver politely asks Vincent to use his phone to call his mom. Initially taken aback, Vincent agrees to let the harmless kid inside until his mother comes home. He begins charging Maggie 11 dollars an hour to baby sit Oliver since she'll be working more often.
From there on, they develop a friendship when Vincent brings Oliver on his daily stops – the horse racetrack and his local bar. Vincent even introduces him to Daka (Naomi Watts), a pregnant Russian prostitute whom he has a weekly get-together with. When Oliver asks who she is, Vincent shamelessly tells him, "She's the lady of the night."
The screenplay has a remarkable way of making you laugh one minute, then bringing your mood down instantly in the next. It attempts to dig into rough emotional terrain and successfully does so by the end of the picture. Melfi creates a main character that is flawed in so many different ways, but at the same time, retains such a pure quality of wanting to help others.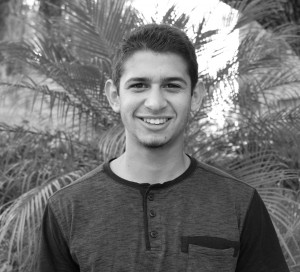 There's a particular low angle shot from Oliver's point of view where Vincent's head blocks out the sun and gives him the halo effect. This shot is perfect symbolism for the title of the film, and Melfi deserves all the credit for writing it in.
The theme of the movie revolves around the notion that you should never judge someone based on his or her rough exterior. People of all ages can agree that it truly comes down to what's in the heart. To Oliver, Vincent is more than a grouchy old man, but instead someone he looks up to. For Vincent, Oliver is his innocent, therapeutic break from harsh reality. The way the two of them balance each other out on screen makes it enjoyable for us to watch.
Lieberher does an exceptional job as the 12-year-old kid who's placed in a new home and school. At first, he is bullied in school and has a hard time fitting in. But once he begins hanging with Vincent he learns to toughen up and stand his ground. Melissa McCarthy also delivers with her part. Instead of her usual comedic role we're all used to, we're replaced with a more dramatic act that you can't help but feel for.
Besides having an inevitable ending, the picture still manages to lock you in for a roller coaster of emotions. The real reason anyone should see this movie, though, is for Murray himself. Not only is he worth the price of admission but also his scene during the credits of simply watering a plant and singing a Bob Dylan song is worth a movie ticket itself. Could he get a nomination for this role? This writer likes to think so.
Star Ranking: Evan gave 'St. Vincent' four out of five possible stars.
Evan Engel
Published October 29, 2014