Coming home: Alumni art exhibit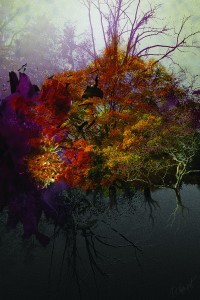 With a thriving arts system, California Lutheran University churns out hundreds of artists every year. The William Rolland Gallery of Fine Art is showcasing alumni art from Oct. 16 – Jan. 8 in the show "Coming Home: Alumni Art Exhibit." This is the first alumni art exhibit that the William Rolland Gallery of Fine Art will host since its opening in 2011.
"There were quite a few entities on campus who wanted to do some exhibition of alumni work and this one worked out really perfectly because we were having the celebration of the 50th reunion," curator Rachel Schmid said. "So it fit in very well with that theme."
The exhibit is set to host an eclectic mix of pieces. Created by students who graduated from 1965-2009, there will be paintings, ceramics, photography, graphic art, fused and stained glass, sculpture, mixed media, block prints and drawings. The styles range from contemporary to realism to functionalism to surrealism, among many others.
The alumni art exhibit is dedicated to Jerald "Jerry" Slattum, who was one of the first teachers in the art program at Cal Lutheran where he remained teaching for 42 years. On July 31, 2014, eight years after retiring from Cal Lutheran, Slattum passed away following a gall bladder surgery.
Many of the artists featured in the gallery were Slattum's students.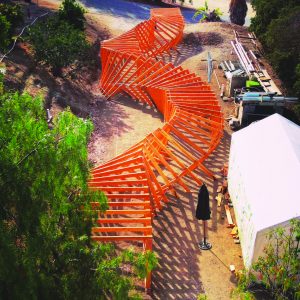 "I studied to be a commercial medical illustrator and Jerry wanted us to not be so confined by the structure and demands placed on that kind of art direction," said Cal Lutheran professor Tim Hengst, whose photo collage pieces "Reflected Trees" and "Rainbow Night" are featured in the exhibit. "Now that I am adding this digital abstract direction to my own fine art, I see how his influence has still positively affected my art."
Some students were more directly influenced by Slattum's teaching.
"Jerry was great as a professor," said Grant Toland, whose piece "Warp Detour" will be featured in the exhibition. "He was able to get information across while being funny in a very interactive manner. He was the first to tell me about studying abroad in Florence, which set me out on the 'doing things myself' route that led me to this project—doing something that I've never done."
Slattum was a strong proponent of the more abstract side of art and it showed in both his own works and that of his students. His acrylic self-portrait that is being featured in the exhibit is reminiscent of contemporary and abstract expressionism artists.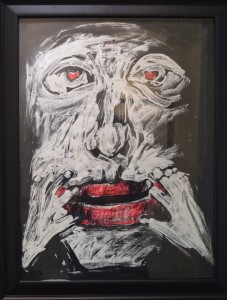 In another homage to Slattum, "Jerry Slattum Portrait," a piece done with pigment and graphite on mylar and paper by Paul Neuhaus is also being featured in the exhibit.
"Warp Detour" that will be featured in the exhibit is a 100 foot long winding tunnel. The piece was originally a part of Burning Man and will be installed outdoors from Nov. 3 – Nov. 8.
"I've never built anything like this," Toland said. "Other work I've done has involved some intense math and geometry but I've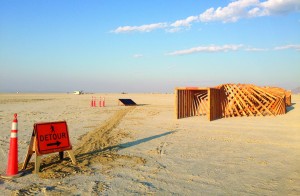 never created an installation like this."
In addition to the art pieces, the gallery will also be offering a tour of the exhibit in Italian on Nov. 12 at 10:30 a.m. as a part of the series of foreign language tours of the gallery.
According to Brittany Corbucci, who will be doing the Italian tour, this is an opportunity for Italian students to use their language skills in a setting outside of the classroom.
For more information on the alumni art exhibit, email the William Rolland Gallery of Fine Art at [email protected] or call them at 805-493-3697.
Christophe Bassett
Staff Writer
Published November 12, 2014