Kingsmen eager to show and prove
Kingsmen Basketball
After a 19-8 record and a SCIAC tournament berth in 2013-2014, the Kingsmen look to improve and make their first NCAA postseason appearance since 2000-2001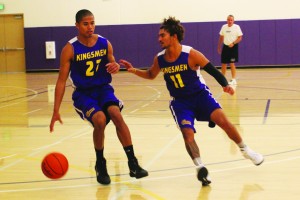 After a month of practices, the California Lutheran University mens' basketball team is eager to get their season officially started.
Although they were able to produce a 19-8 record in their 2013-2014 campaign, the Kingsmen only went 9-7 in conference, good enough for fourth place. This season, the Kingsmen have their goals set on improving their Southern California Intercollegiate Athletic Conference record.
"We have a veteran team returning so we're quite anxious and our goal is to be competing with the very best in SCIAC. At the end of the year we want to be at or near the top so that as we enter the tournament we're going to get an opportunity to move on," head coach Rich Rider said.
Within the five returning seniors are guard/forward Coltrane Powdrill who led the team in rebounds last year with 6.5 boards per game and team captain guard Arik Smith who led the team in scoring for the Kingsmen the previous year with an average of 16.8 points per game.
"We're really excited headed into the season," Smith said. "I think we have a lot of young guys from last year who are ready to step up and take a bigger role."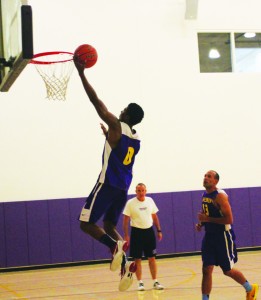 Out of the four juniors on the team this year, forward Guy Lynott and captain guard Dan Wade stand out with both having memorable seasons last season with a substantial amount of playing time.
"I'm really looking forward to getting back to the SCIAC tournament this year," Wade said. "We got there last year, and unfortunately we fell short so I just really want to get back to that and get a championship in SCIAC and move on to the NCAA tournament."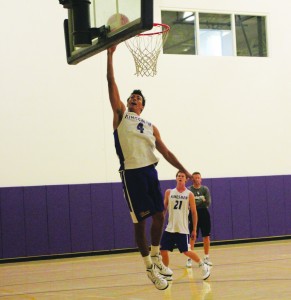 Coming into their second year, there are four returning sophomores and one transfer who are ready to contribute to the team. The four returners all saw court time last year as freshmen.
"Last year it was tough that we didn't get much playing time,but freshman to sophomore year was a huge transition so now we feel that we can contribute in the rotation with key minutes off the bench," sophomore guard Sam Cirillo said.
Amongst the 14 returners, a total of six fresh faces this year have been added to the squad who are all excited to play a part in the team's efforts.
During the summer, the team had a great opportunity to play in Costa Rica.
"It proved to be extremely beneficial for our guys," Rider said. "We would practice in the summer and we played against some good competition, and just the camaraderie of going to a foreign country as a group has paid huge dividends, just in terms of last year. The summer work now is paying off because these guys know what it takes, they know the definition of what it takes to be successful in SCIAC."
Cal Lutheran has already had an exhibition game this year against News Release from Los Angeles on Nov 7. Although it ended in a 82-77 loss for the Kingsmen, they have the rest of the matches this season to prove themselves.
The Kingsmen have two games before they take off to play a tournament in Hawaii. They will finish out the month of November and all of December before they pick back up with league games after the winter break in the beginning of January.
Their next home game is on Nov. 22 against Bristol University at 7:30 p.m.
Dianna Rohrer
Staff Writer
Published November 19, 2014