Evan Carthen Elected as ASCLUG President in Runoff Election
Evan Carthen was elected president of the Associated Students of California Lutheran University Government Executive Cabinet for the 2015-2016 academic year, according to an announcement on the group's Facebook page.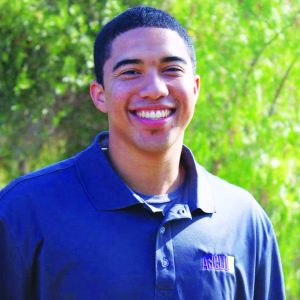 Voting for the runoff election opened on Feb. 18 at 8 a.m. and closed on Feb. 19 at 5 p.m. The ballot included candidates Carthen and Christina Sharkey.
In an email interview, current president Ally Ruggles said the runoff election was necessary because no candidate received a majority of the votes during the first election.
ASCLUG bylaws require that candidates running for Executive Cabinet positions receive over half the total votes in order to be elected, according to Ruggles.
She said when a runoff election is necessary, it includes only the two candidates with the highest percentage of votes.
"As the president I coordinate meeting times with the General Elections Committee to evaluate, create guidelines and implement procedures as necessary," Ruggles said.
Ruggles said that the president helps to publicize elections, verify the neutrality of committee members and create ballots and voting materials. These responsibilities will be turned over to Carthen during the next academic year.
Carthen said in an email interview that he got the results about 40 minutes after the voting closed.
"I was actually napping and listening to music when I got the news. So I was not really alert when I got the call that I had won. It was pretty exciting," Carthen said.
In the initial election, students Daniel Lacey and Amber Trujillo were elected for other cabinet positions of Senate Director and Programs Board Director respectively, according to another announcement from the ASCLUG Facebook page.
"I will do my best to faithfully and honestly meet the needs of the student body to the best of my ability," Carthen said.
Cal Lutheran students voted through Blackboard for both the first and the runoff elections. Ruggles said that approximately 250 students voted in the runoff election. That means only about 8.5 percent of the undergraduate student population voted in the runoff election.
Jill Kane
Staff Writer
Published February 25th, 2015