Cal Lutheran Students Take CHARge
Students' "Take CHARge" marketing campaign in professor Jean Sandlin's advertising campaigns course has designed a campaign promoting the use of biochar in the Thousand Oaks community, aiding in the city's initiative to conserve water.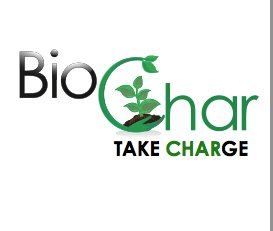 "The city of Thousand Oaks has adopted biochar for all of tree planting, turf grass and plotted plants around city building," said CEO of Blue Sky Biochar Michael Wittman. "The city has a lot invested in this and really wants to make sure the residents adopt it."
Biochar could be a way of helping the city reduce its water usage during a time of drought.
"Because it has this very porous nature, it not only holds water, it holds nutrients so they don't wash away. Without all that material washing out and into the water table, there is less eco havoc down stream," Wittman said.
California's drought has been a topic of much conversation recently. According to John Brooks, Senior Environmental Analyst for the city of Thousand Oaks, the city has taken initiative in the conservation of the city's water usage. In accordance with this effort City Hall has used biochar in order to reduce its own water usage by 50 percent.
"Throughout the city of Thousand Oaks we have to reduce water usage by 30 percent, and this is a potential benefit for the entire city to use to drive that water reduction down and increase our water conservation efforts," Brooks said.
According to Sandlin, three groups of students pitched their campaigns to a panel of judges including Brooks and Wittman. The judges chose one team's campaign plan to implement as a real advertising campaign in the community.
The winning team consisted of Alexa Cajthaml, Patrick Jimenez, Madison Leonard and Andrew Vu.
"Our tactics include a social media campaign and contest, an app, an e-book, tabling at The Oaks mall, online marketing through the Ventura County Star, tabling at Arbor/Earth Day and a commercial that will be playing at the Muvico and Janss theaters starting May 1," Cajthaml said in an email interview.
According to Cajthaml, the team also had partnerships with two local stores, The Art of Hydro and Cool Terra which donated samples of biochar to the team's campaign.
"The students did a rockstar job of putting the campaign together, presenting it very professionally and they … really worked in important components," Brooks said.
Sandlin said she assigned this project in the past and how the city of Thousand Oaks gave the students a budget of $2,500 to use towards the implementation of this campaign. According to Sandlin, working with this money and developing this project is designed to help students gain experience.
"It's a way to give students a real hands-on experience with developing an integrated marketing campaign. This gives the students an opportunity to work with real budgets and real clients," Sandlin said.
The city of Thousand Oaks is beginning to use biochar to reduce its water usage and worked on this campaign in order to inform the public in hopes that biochar can be used on a residential basis to reduce the city's overall water usage.
"I think something the public is very aware of are drought issues. With water savings of 50 percent with biochar usage, it offers an amazing opportunity … for residents that want some type of vegetation … to cut water usage in half, which would be a huge driver for us. We have to reduce our water usage by 28 percent as a city," Brooks said.
Biochar may not be well-known to the public yet, but this campaign might change that.
"It's something new. It's a very innovative process that is just now becoming talked about. We don't think any other city in the U.S. has introduced it on a residential basis," Sandlin said.
The Take CHARge team was able to achieve many methods of reaching out to the public.
"Our goal has been to educate the community on what biochar is, and between tabling at the mall and tabling at Arbor/Earth Day, we talked to a couple hundred residents on biochar," Cajthaml said in an email interview.
According to Sandlin, the winning team was also able to reach their goal of selling over 50 boxes of biochar at Arbor/Earth Day.
"They really put it out there to the community," Wittman said. "It was the best biochar event that I have ever done. We sold a lot of product, we got a lot of people using it and now I'm getting many calls from people who attended the classes at that event wanting me to come by and give them some consultation."
The city of Thousand Oaks plans to continue its efforts to reduce water usage by continuing to implement the use of biochar.
Samantha Chittenden
Staff Writer
Published April 29th, 2015