Welcome to CLU, here's what you need to know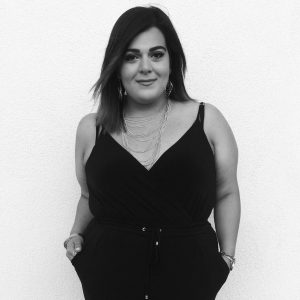 Well, it's that time again! School has kicked off and classes are officially in session. Students are walking along the spine, skateboarding or scootering to class and the wait for a drink at Starbucks can't seem to be any longer.
Walking to my International Media class on the first day of school was a little bittersweet. Not only did it mark the last first day of class I'd ever have at Cal Lutheran, but it also marked the last official first day of class of my entire learning career.
It honestly feels like it was just yesterday when I first stepped foot onto this campus. Everything seemed so foreign, but at the same time, extremely welcoming. Everyone seemed to know each other, and there I was, a first year student who couldn't even find the correct classroom. Not going to lie, Swenson still confuses me, but as time went on, I made friends and got involved on campus. Now as a senior, I can say I definitely made the most of my college career.
College can definitely be a little scary at first, so here are some tips for those of you who are new, have little experience and/or want to make the most of your time here.
Get as involved as you possibly can. Go out into the lounges of your residence halls, attend resident assistant programs, knock on doors and get to know your peers. You're probably wondering, 'well what if I'm a commuter, how do I get involved?' Trust me, I've been there and done that. I commuted to Cal Lutheran my first year and know it can be extremely difficult to feel like you are a part of the community, but trust me when I say you are. Go to the commuter lunches, ASCLUG events and join clubs. It is so incredibly easy to get involved on campus and meet people, you just have to take advantage of the opportunities and go for them.
Over the past four years, I have met so many incredible people that have made an impact on my life. I have been a part of ASCLUG, been a Presidential Host, sung in the University Choir and am now an RA. There have definitely been moments during my time here where I wanted to go home and just get away. There have been times where I was so stressed that I didn't know how I was going to get through the day. What I've learned over the past four years, however, is that I'm not alone. Everyone here is in a similar situation. Each and every one of us might handle situations differently, but for many of us, it is the first time we are away from home, the first time where we have to take care of ourselves and the first time we are truly being pushed out of our comfort zones. You might feel like you're alone sometimes, but the truth is you really aren't.
If you ever feel stressed, take some time for yourself. Relax, treat yourself to a "date" and take it step by step. If you need some help with a paper or need an extra pair of eyes to read over them, go to the Writing Center in the Pearson Library or meet with a Departmental Assistant. And, if you ever need to talk to someone, know that you have many people and resources on campus that would love to help you! Resident Assistants, peer advisors and Counseling Services are always there.
The most important thing to realize is that for the majority of you, four years is all you are going to have here at school. Four years until you have to face reality and go out into the "real world."  Now is the time to take every opportunity you possibly can. It's the time to make as many mistakes as you can and learn from them. Most importantly, now is the time to have fun.
Until next time, stay fabulous!
Natalie Kalamdaryan
Opinion Editor
Published September 16th, 2015