Not only did Viola Davis win her first Emmy award at the 67th annual Emmy Awards show on Sept. 20, but she also made history.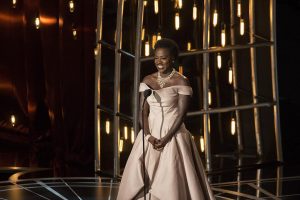 "Davis won for ABC's "How to Get Away With Murder," becoming the first African-American actress to win a best drama actress Emmy," according to an online article by New York Times.
In her speech, Davis quoted Harriet Tubman, "In my mind I see a line, and over that line, I see green fields and lovely flowers and beautiful white women with their arms stretched out to me over that line. But I can't seem to get there no how. I can't seem to get over that line."
Davis used her speech as an opportunity to tell the public the significance of that award and how it shows the lack of representation for women of color in the entertainment industry. Roles need to be created for these women in order for these moments to be an everyday thing rather than just historical moments.
"What Viola Davis is saying that 'I can't cross the line if you don't give me a role.' That's why she thanked the writers. She really pushes the writers to develop a role for black women and it's counter intuitive to the networks who don't see that as being a good economic decision," said Professor David Grannis, assistant professor in the communication department.
Davis thanked writers Shonda Rhimes and Paul Lee because they changed how the entertainment industry views what it means to be a leading actress who is of another color. The lack of representation for women of color is largely due to the fact that writers aren't writing for the general public but to a  specific and ethnic audience.
Grannis said that the entertainment industry is now all about the money, all about the revenue. Hollywood is driven by the money where directors and writers target minorities toward their designated films and television that reflect their race and culture.
But the media is also a reflection of society and how there's a demand for more representation of women of color or minorities in general.
"If your group or what you identify with isn't being represented, then maybe society is telling you that you're not important, we don't care about you," said Hannah Karzin, Resident Assistant and club member of Feminism Is. "When people see someone like Viola Davis win awards like that, it's giving them validation that they are also important and they can do whatever they want."
Davis took this opportunity to signify and value those women of color whose voices aren't being heard. Her speech was short but impactful because she was able to bring attention toward two main topics: race and gender.
Davis' win also caused controversy when "General Hospital actress Nancy Lee Grahn tweeted that Davis shouldn't only be focusing on African-American actresses but rather all women in the entertainment industry.
Feminism however is meant to be inclusive and be about equal opportunities. Grahn missed Davis' main point and tried to make it all about race in the name of feminism.
Karzin understood why Grahn would try to include all women in this platform for opportunity but said that Davis talked about what she knew. Davis took that opportunity to bring awareness to the issue of how all women of color need opportunities to be a part of the winner's circle.
Morgan West, club president of the Black Student Union, talks about how people can still defend women's rights as well as women of color. She found Davis' speech to be very iconic and captured a historical moment for all women of different race and culture.
"If you go back to film history, think about the first woman, black, white or anything to win an Oscar, the first woman to win a Golden Globe or an Emmy," West said.  "Race aside and culture aside, think about how iconic that was for all women and how we now need to expand those opportunities for all women."
West said that there are not a lot of roles and opportunities for African-American actresses in the entertainment industry but she also said that other minorities are being underrepresented as well and want the same opportunity.
"When one group of women wins, we all win. We all want the same things. We all want to be represented," West said.
When will we see Japanese, Korean, Hispanic or Indian actresses win Emmy awards? Davis opened that door of opportunity by pushing for roles to be made so women of color like her can have an award of their own.
It is the 21st century and it shouldn't be a surprise or a historical moment for a woman of different color to win an award.
Does there have to be a line to cross anymore? Society now is so diverse and rich in culture that this line should be nonexistent and a time in the past.
Now is the time to break the status quo and embrace opportunity.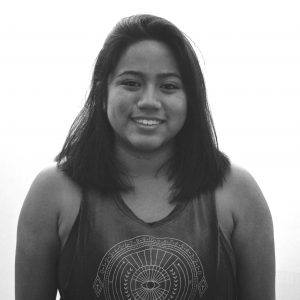 Kristen Cueva
Staff Writer
Published October 7th, 2015