CLU health insurance impacts Norwegian students
Health insurance is important, especially in a country like the United States where if you aren't insured and become ill, you might end up with a huge bill you can't ever pay.
But what happens if your health insurance rips you off?
When I started researching for this article I was planning on writing about international students and health insurance. After my own experiences and talking to other Norwegians, I quickly saw a pattern and realized that this wasn't an issue for international students. This was an issue for Norwegian students due to the financial situation we are in right now.
So what is it I'm upset with? Well, everyone that has health insurance through school, pays an extra amount of money in our tuition to be insured.
What if you want to have your own insurance instead of the one through school? It seems easy enough to drop the insurance from the school and use the one you want, right? Well it's not that easy when you are from a different country.
As a Norwegian I along with other Norwegian students get funding from the Norwegian government in order to go to school. Over the course of the past year, the U.S dollar has  become very strong, resulting in the Norwegian currency weakening. Because of the currency drop, Norwegian students are spending more money when exchanging our Norwegian currency to the U.S dollar, which puts us in a financial crisis.
Junior Vegard Bang Ritland, a Norwegian communication film major, said he thinks having two insurance policies is horrible especially with the financial crisis.
"I have considered quitting school several times because it's too expensive," Ritland said. "When I was in North Carolina, and set up my budget in October [2014], the currency exchange rate was far away from as bad as it is now, but when I started here [at Cal Lutheran in January], I lost 30,000 Norwegian Kroner [around 4,000 dollars]."
Junior Kjersti Hauge, who is a Norwegian communication major, is also struggling with the same financial situation.
"The strong dollar makes it difficult for a lot of Norwegians to study in the U.S." Hauge said. "It makes no sense. As long as you know you have a health insurance that is approved, it seems unnecessary to have to pay for two different ones," Hauge said.  "As a student, when you don't have a lot of money, you become more aware of how you spend your money."
"California Lutheran University contracts with United Healthcare Student Resources to provide a health insurance policy for international students," Kerri Lauchner, director of Health Services, said in an email interview. "My office works with students to accurately use this policy."
According to the 2015-2016 Student Injury and Sickness Plan for California Lutheran University, "International students possessing a valid F-1, J-1 or M-1 visa status and who have not been granted permanent residency are automatically enrolled in the policy and premium is added to their tuition bill."
Hauge, Ritland, myself and several other Norwegians I know have health insurance outside of school that we pay for in addition to the one through school. But how, and to whom do we prove we have an eligible and approved insurance?
Lauchner said Health Services does not determine that eligibility.
Don't misunderstand me, there is nothing wrong with the school health insurance, I just have an issue with how difficult it is to get rid of. There are several advantages to this insurance for international students.
"It is helpful for the student to go through Health Services as we can provide medical care in our office for students," Lauchner said. "We can also help students figure out the U.S. medical system if we need to refer them to an off-campus provider."
Lauchner said that if an international student has problems with their medical bills, Health Services would help the student fix the errors.
When you have a better, and cheaper deal with a different insurance company, we should be able to save the money and choose for ourselves what insurance company we want to use.
As long as we are covered, it shouldn't really be a problem.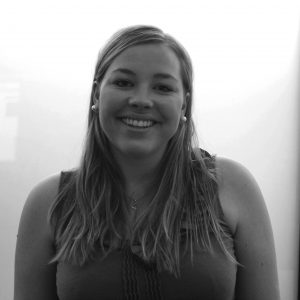 Karoline Johannessen
Staff Writer
Published October 7th, 2015