Students use professional studio
October 21, 2015|43 Views
Music production majors at California Lutheran University now have the opportunity to use a new production studio called i58 Studios in Westlake Village. Sound engineer Daniel Aguilar heads the studio.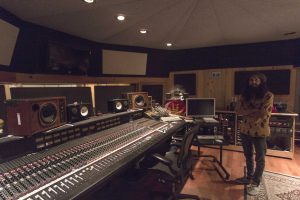 "I studied jazz, so I'm really into the theory of music, harmony [and the] style of that music," Aguilar said. "Which comes in handy as an engineer."
Aguilar studied guitar performance at Berklee College of Music.
His systematic mind brought him to many extraordinary places and more recently as a professor of music production at Cal Lutheran.
Aguilar has had three years of teaching experience and six years experience as a studio manager and owner.
"I am a perfectionist, so my love for getting the best quality sound out of both the students and the artists I work with is very important to me," Aguilar said.
His attention to detail was one aspect he would have a hard time shaking, however in the world of music production, this attribute is one that has set him apart as being a supremely talented engineer.
This methodology has been transferred to the students he interacts with on a daily basis in that not only are they learning from him from the seats of Spies-Bormann Center for Education and Technology, but also an extensive console.
Music production majors at Cal Lutheran have been learning and producing here for about two years.
"This new studio is by far one of the most beneficial facilities music production majors have at their disposal,"  Austin Linkous, senior music production major, said.
Since his first year at Cal Lutheran, Linkous has dedicated his college career to his major. He said he has seen the program grow and become a major part of life at Cal Lutheran.
"This studio is a huge upgrade to what we have here at CLU. It's a fairly large building with our own console to mix, listen or whatever we want. Because it's a dedicated music space, we do not have to share it with any [communication] classes," Linkous said.
One very important person who helped bring Aguilar to Cal Lutheran was the music department chair Mark Spraggins.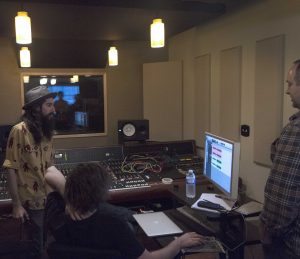 "Adequate facilities  are essential for a media focused program, especially one that requires extensive accommodations like that of our music program," Spraggins said.
A key aspect of Spraggins' approach is having the students effectively use the facilities, put in time and further their career. According to Spraggins, the facility available to Cal Lutheran students rivals that of major institutions with immense musical budgets.
However Spraggins said what sets Cal Lutheran's situation apart is how accessible the technology is to the students.
"Musicians Institute down in L.A. has three really high-end studios. They have so many students that students are only allowed a few hours a semester,"  Spraggins said.
i58 Studios is not only available to Cal Lutheran students but is also used regularly by professional artists like Britney Spears.
Connor McKinney
Staff Writer
Published October 21st, 2015