I get by with a little help from my good friends
I would like to take this opportunity to welcome you all back to California Lutheran University for spring semester! The smell of new pencils and gently used textbooks are in the air to welcome you as well.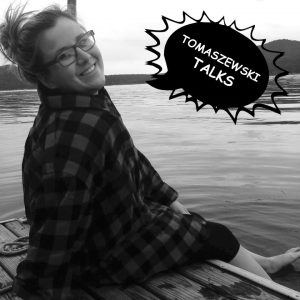 While I am sure that everyone is super excited to be back in their 8 a.m. classes, you cannot help but think about what you left behind back home.
I'm not talking about your favorite pair of overalls or your laptop charger that you forgot back at your parent's house, but something with much more of an emotional attachment.
Your best friend from high school that you left once again to go back to school. You are learning for the hundredth time that separation anxiety is a real thing and that it is destroying your life.
Personally, my very best friend Ashley lives in San Francisco where she goes to school and lives under the overcast skies. As I watched her pack up her electric blue Volkswagen Bug, which she calls "The Baddy Mobile," my heart sunk knowing it would be months until we could be emotionally unstable together once again.
I am not saying that relationships you create in your collegiate life are not important. Some of your life long best friends will come from the campus of Cal Lutheran, but friendships from back home are a little bit different.
Friends from back home are important because they surrounded you during some major developmental years, and keep you grounded to your roots.
Gretchen Rubin, New York Times Best Selling Author, agrees that these long-term relationships are important too. Rubin gives her own opinion on the matter on her website.
"Ancient philosophers and scientists agree: strong social ties are a KEY to happiness. You need close, long-term relationships, you need to be able to confide in others; you need to belong, you need to get and give support," Rubin said.
There are many different strategies to maintain a good relationship with your friends back home.
For Ashley and I, we take an approach that I like to call "overly needy."
For example, I know what she ate for lunch yesterday and the shoes she is planning to wear out tonight. We talk about three times a day regardless of the distance between us.
I would not necessarily advise this type of dependency in a friendship because it may or may not be unhealthy, but there are other ways to keep in touch with your long-term childhood friends.
An excellent way to keep in touch is through Facebook. It may seem fundamental, but tagging your friend in a funny cat meme just might be the perfect way to let someone know that you still care.
Also, a Facebook "poke" never does any harm either.
Another classic way to let someone know you are missing him or her is by sending a good old letter through the postal system. Hand written letters are a more personal touch and can really tug on some heartstrings of your old friends. Extra credit if you include glitter in the letters too. Lots of glitter.
Most importantly always remember to be patient with those friends that you say goodbye to at the start of each new semester. If they do not call you back in between classes or respond to your text message immediately, do not jump to conclusions and assume that they don't care.
But the same set of advice comes from the other end as well. Always make time to respond to your friends that you left behind to come back to school. At the end of the day hometown friends understand your traumatic childhood experiences better than any of your college friends ever could.
Like when your mother made experimental dishes for dinner in her crockpot every night for a year. Some things you just can't get over, but your friends who helped you survive it just might be able to help ease the residual pain.
To remind an old friend that you still care I encourage you to take the time to shoot them a text, or Facebook "poke."
The choice is yours.
Heather Tomaszewski
Guest Columnist
Published February 3rd, 2016