Stupid cupid, please stop picking on me
Does anyone else want to throw up all over themselves when they walk into a super market this time of the year? It's amazing how red and pink phony hearts everywhere can cause such a traumatic experience on my own heart.
Valentine's Day is vastly approaching on humankind and there is little we can do to hide from it much longer.
It's not the concept of Valentine's Day that I hate so much, it is the expectations that come around with the day that makes the day so nauseating.
The expectations that I am referring to come from either being in a relationship or wishing that you are in a relationship. Some of the strongest, most independent women can be affected by the trauma that comes with Feb. 14.
Society's social norms have made it customary to expect to be spoiled on Valentine's Day by a significant other. If you do not receive a box of chocolates or a dozen roses, you should be ostracized and are doomed to hide in your room all day.
Well I have something else to say about that phenomenon. If Valentine's Day really means that much to you, TREAT YOSELF!
Don't be hard on yourself because you are single this year, or if the person who you are in a relationship with doesn't plan on making a big deal out of the day. That doesn't mean that you can't spoil yourself if that's your favorite part of the day. If you want that seven-foot teddy bear, buy it for yourself. Just promise me that if you are single, you won't pretend that it's your boyfriend and cry on its shoulder all night.
If cuddling with a giant teddy bear isn't really your thing, don't worry, there are some alternatives if you are trying to get through the day single.
Because the day is designed to be spent with people you love, spend it with some friends. Get your squad together and treat each other to a nice picnic in the park or you could even get together and watch reruns of "Full House" all day.
Both of those alternatives sound better than going on a cupid inspired date if you ask me.
If you just so happen to be in a relationship by the time Feb. 14 comes around, do not panic. You will get through this.
Do not be fooled by the chocolate covered strawberries or the little hearts with creepy sayings on them trying to tell you how to live your life. This is your day, so couples should spend it how they want to.
It doesn't take someone breaking the bank in order to tell their significant other how much they mean to them. Most of the time it's just the quality time on that day that couples desire and not a thousand rose petals sprinkled everywhere.
My advice is to take the pressure off of the day, to spend it with each other and focus on why you decided to be in a relationship in the first place. You do not necessarily need a stuffed monkey holding a heart that says "I love you" to get the point across, though it probably wouldn't hurt.
I guess the point that I am trying convey is that Valentine's Day is a great day to show your love and affection to your significant other, friend and yourself.
If you are upset about being single just remember that most of the time Netflix is way better than having a boyfriend.
Don't have any expectations for the day of love and you will get through it alive.
After all, Valentine's Day is like a box of chocolates. You never know what you're going to get.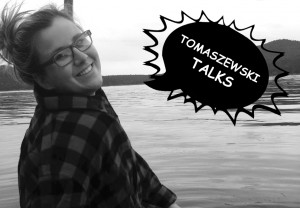 Heather Tomaszewski
Guest Columnist
Published February 10th, 2016