Barbie got back
Watch out world. There's a new Barbie in town. Well multiple Barbies, that is.
Mattel, the creator of Barbie, has finally come out with Barbie dolls that are not all blonde with perfect proportions.
But it only took them 57 years.
Barbie is starting a new movement, #thedollevolves, in order to make dolls that match the body type of every variety of Barbie fans.
On March 1, everyone will be able to  buy a Barbie doll that matches themselves a whole lot better.
These different types range from tall, petite, and curvy Barbie dolls that are dramatically different than the original doll. Barbie is also supplying dolls with 18 new skin tones in order to match a wider range of ethnicities of Barbie lovers.
While I am supportive of this movement of the equality of all different body types, I will not be impressed until Barbie creates a Beyoncé doll that sings me to sleep every night.
While I am still waiting on my Beyoncé Barbie doll, I think that this movement is going to do wonders for the self-esteem of young girls.
I remember growing up and being very aware that Barbie did not look like me. For the most part, she only had blonde hair and blue eyes. Being a young girl in the toy aisle questioning why Barbie could be an ice skater with a working ice rink but couldn't have brown hair and hazel eyes really does a number on a little kid.
Back in the day the only Barbie that was a brunette, was that stupid little Kelly doll. No one wants to be the annoying little sister! I was that in real life, I didn't want a doll to remind me that I was less than the older sister. My big sister already did a good job reminding me of that. Plus Kelly wasn't tall enough to drive the bright pink Barbie convertible and that just did not fly with me.
I'm not trying to say that blonde ice skater Barbie isn't something that every little girl should grow up aspiring to be. But maybe if there was a  brunette bartender Barbie, supporting herself through college and wearing non-slip shoes to work back in the day, I would feel better about how my life is going now.
Encouraging young kids to explore the new world of Barbie, Barbie's website states their hopes for the new dolls. "Girls everywhere now have infinitely more ways to pay out their stories and spark their imaginations through Barbie. Along with more overall diversity, we proudly add three new body types to our line."
There definitely are benefits to these new dolls. Girls around the globe playing with the iconic dolls should know that there are many different types of stunning. The dolls will help normalize diverse types of beauty and hopefully encourage girls to love who they are.
While the diversity in race and body types are the main focus of these new dolls, I noticed something else that I'm pretty stoked about. These new Barbie's can come with flat feet. Finally a Barbie that doesn't have to be inconvenienced with sporting heels all day and night.
That can't be comfortable, even for Barbie. Finally that girl can enjoy a nice pair of slippers for the first time since 1959.
Call me crazy, but I also believe if Barbie should not end with the evolution of just the original Barbie doll.
Where is the new transformation of Ken?
I am really interested in how Mattel would create a curvy Ken, petite Ken, or even some sort of a scrawny Ken.
Maybe if Barbie had more of an option than just jock Ken, then they would actually be in a healthy relationship and wouldn't have to break up every other week. It must be a real pain to decide who gets the dreamhouse on the weekends when a relationship is that unstable.
Personally, I am very excited to see the future of these dolls and what Mattel has in store for future generations. After all, we're all just Barbie girls, living a Barbie world.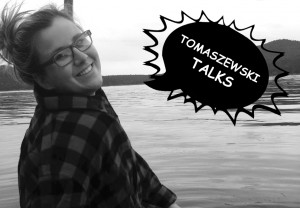 Heather Tomaszewski
Guest Writer
Published February 24th, 2016