Only Americans would get super excited about another country's holiday that celebrates leprechauns.
If you guessed it, I am referring to good old St. Patrick's Day.
Traditionally, St. Patrick's Day is a religious and cultural festivity to celebrate the feast of St. Patrick the patron saint of Ireland. The History Channel website also has an explanation of what the day was and is now.
"Every year on March 17, the Irish and the Irish-at-heart across the globe observe St. Patrick's Day. What began as a religious feast day for the patron saint of Ireland has become an international festival celebrating Irish culture with parades, dancing, special foods and a whole lot of green."
The American culture takes things a little too far sometimes. I'm not saying that some people are not religiously inclined to celebrate on March 17, but I think most of us just use the Irish holiday as an excuse to wear green feathers around our necks and drink green beer.
This isn't necessarily a bad thing. I am all for taking any excuse to have fun with my friends.
But what I do have a real problem with is the fascination with leprechauns this time of the year.
Why do we as a culture think it's OK to post pictures everywhere of little men wearing green suits? And why am I the only one who thinks this is tremendously creepy?
If they are supposed to be hiding pots of gold under rainbows, why are they around ruining my life? They are everywhere this week. There is no escaping their torment.
Just to be clear, I have never found any type of gold at the end of a rainbow before so this gives me little hope that leprechauns are not actually real.
I hold on to this hope with everything I have.
My irrational fear of leprechauns is not the only issue I have with St. Patrick's Day.  Do not pinch me because I am not wearing some sort of variation of the color green.
Pinching other people is rude.
On any other day pinching others would be considered irrational and would cost you some friends.
It hurts enough coming to the realization that I will probably never find a pot of gold, but getting pinched just adds to that pain. Don't pinch a girl when she's down.
If we're going to be following rules on March 17, let's stick to the "Kiss me I'm Irish" rule. This is a nice rule. Why intentionally hurt someone when you can intentionally show him or her affection? Love not war.
But if you look forward to celebrating St. Patrick's day all year, keep chasing those rainbows. I hope that you can find all of the four-leaf clovers in the land that day.
There are some good things associated with this holiday that I am willing to participate in and have fun with.
Those four-leaf clover cookies that you get from the grocery store are cause enough to celebrate. 
Be sure to celebrate St. Patrick's Day however you see fit.
If you love to go out and eat a variety of green-dyed foods then go out and have the best day ever. But if you want to spend the day eating fake chocolate coins and hiding from leprechauns, that is normal too.
Have fun and be safe celebrating St. Patrick's Cal Lutheran. But beware of the pinchers.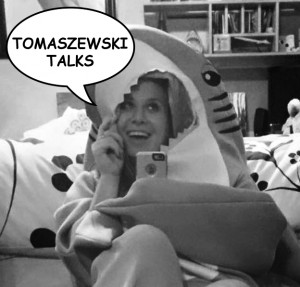 Heather Tomaszewski
Guest Writer
Published March 16th, 2016