Rain can't stop the beat
On April 8, California Lutheran University hosted the music festival Cal Lu Palooza which showcased several musical artists, most of which are students at Cal Lutheran.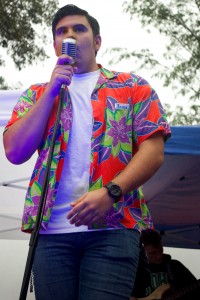 The festival had to be cut short due to noise complaints, and was  winding down by about 10 p.m. This was due to the immense  sound that was emanating from Kingsmen Park.
In past years, Cal Lu Palooza was an event hosted by the Music Production Department. However this year's Palooza was primarily organized by senior physics and music production student Pierce Henning.
"This year, I took a bigger leadership role with Cal Lu Palooza. It was a big step for me but usually the class handles most of the workload," Henning said.
The Music Production Department that organized the event in the past is a class of about 20 students. With this class size comes a workload that is manageable, but getting everyone in agreement causes headaches amongst the students, according to Henning.
Besides promoting the event, Henning also designed the posters and fliers. He also managed all of the musical acts' auditions and set up stage lights as well.
There were sponsorships included in this event, such as former student Grant Kellogg's Seat Surf. Kellogg was in charge of the raffles in which a student could pay for a ticket for the chance to win a new electric guitar, a pair of drum sticks that were used by Greg Bissonette in his tour with Ringo Star or a scholarship worth $1,000, according to Henning.
Cal Lu Palooza was a chance for the bands at Cal Lutheran to show their talent. The bands were a mix of indie punk to hip-hop to DJ sets like HYPNTC.
The visuals for the show were provided and operated by senior Alex Vicente, a creative director that has participated in festivals such as Coachella, according to Henning.
"I was in charge of Cal Lu Palooza for the past two years and played in the bands, so this year we wanted to do it again," said senior guitarist and music production major Austin Linkous of The Lady Fingers.
The Lady Fingers are an alternative band with some pop- punk sounds that are reminiscent of the Joyce Manor.
After about a six-song set, the band Lancer Roscoe took the stage and played a set with Caleb Arndt on guitar and Riley Herrera on vocals.
"I was so excited to see the bands here on campus have a full show with good equipment. I knew Lancer Roscoe had a decent following so seeing them live was a sight to behold," senior Alex Simmons said.
This Cal Lu Palooza was the largest and most intricate of all three years it has been put on, and it shows the amount of dedication Henning put into it.
"I wanted this to be a jumping off point for bands," Henning said. "I didn't want it to be some hole-in the-wall show that really didn't allow the bands to fully immerse themselves in the music they provided at Cal Lu for the Cal Lu students."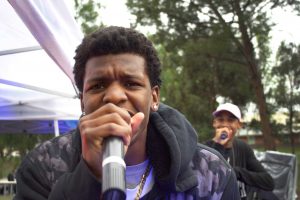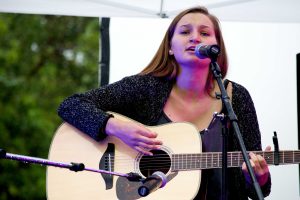 Connor McKinney
Staff Writer
Published April 13th, 2016