The stereotypes never bothered me anyway
I can remember being a little girl and watching Disney movies for hours and hours.
The princesses were always something I aspired to be.  I would have worn crowns and sparkling dresses every day to first grade if my school wouldn't have had such a strict dress code. All of the charming princes are not too bad to look at either.
But there are so many other reasons why we should have all looked up to Disney princesses as children and even now.
There are lessons we can take away from all of these animated childhood stories because they lived their lives better than us and always will.
To put it in shorter terms that you might understand, Disney princesses are goals.
The first princess who obviously takes things into her own hands is Mulan. She knew that a job had to get done and chose not to wait around to have others help her. She stepped up and saved the day, even if her outfits weren't that cute while doing so.
Next I want to talk about how brave Ariel the Little Mermaid is. Her dad tried to scare her out of her dreams and she went for it anyway. Maybe her voice was gone but she definitely screamed, "I do what I want," with her actions.
Ariel also didn't let her haters get her down. Ursula was constantly trying to knock her down but Ariel wasn't having any of that octopus attitude. 
Jasmine from Aladdin also didn't take sass from anyone. She had a real problem when everyone hated on Aladdin even before getting to know him. She stuck up for him because she believed that no one should be treated differently based on their economic status. This is something I wish more people took into consideration everyday.
The Arabian princess sets a good example to not settle in a relationship. She had many gentlemen suitors that came along to ask for her hand in marriage, but she waited for her perfect match. Whether or not she waited for the only person to have a magical flying carpet is beside the point, but I'm sure it played a role in her falling for Aladdin.
Another Disney princess I have always appreciated is Snow White. Not because seven little men loved her or that she could fall asleep with only the bite of one apple. All Snow White did was talk to animals every hour of the day.
I would do anything to be able to hide in the woods and just talk to little squirrels all day long. This should be a more commonly practiced past time. I still do this consistently but it would be nice to leave the judgment from everyone else once and a while.
Cinderella knew what judgment was all about. She got dealt a pretty rough hand in life, but she didn't let it define her.
She also had pretty small feet, but she didn't let that define her either.
Cinderella always looked on the bright side and was rewarded by her fairy godmother because of it. She teaches us that life is hard sometimes, but if you keep working hard enough the pumpkins will eventually turn into horses and carriages.
There are so many lessons we learned as children that we can take from the princesses of Disney movies that we don't have to wait until the stroke of midnight to apply to our lives.
Even if the lesson is how to take a really great nap like sleeping beauty. Her nap game is strong.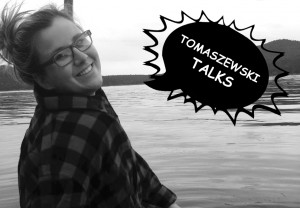 Heather Tomaszewski
Guest Columnist
Published April 13th, 2016