pression was presented at the Student Union by the California Lutheran University Resident Assistants on April 21. The event is an all sensory experience that seeks to shed light on the oppression felt globally.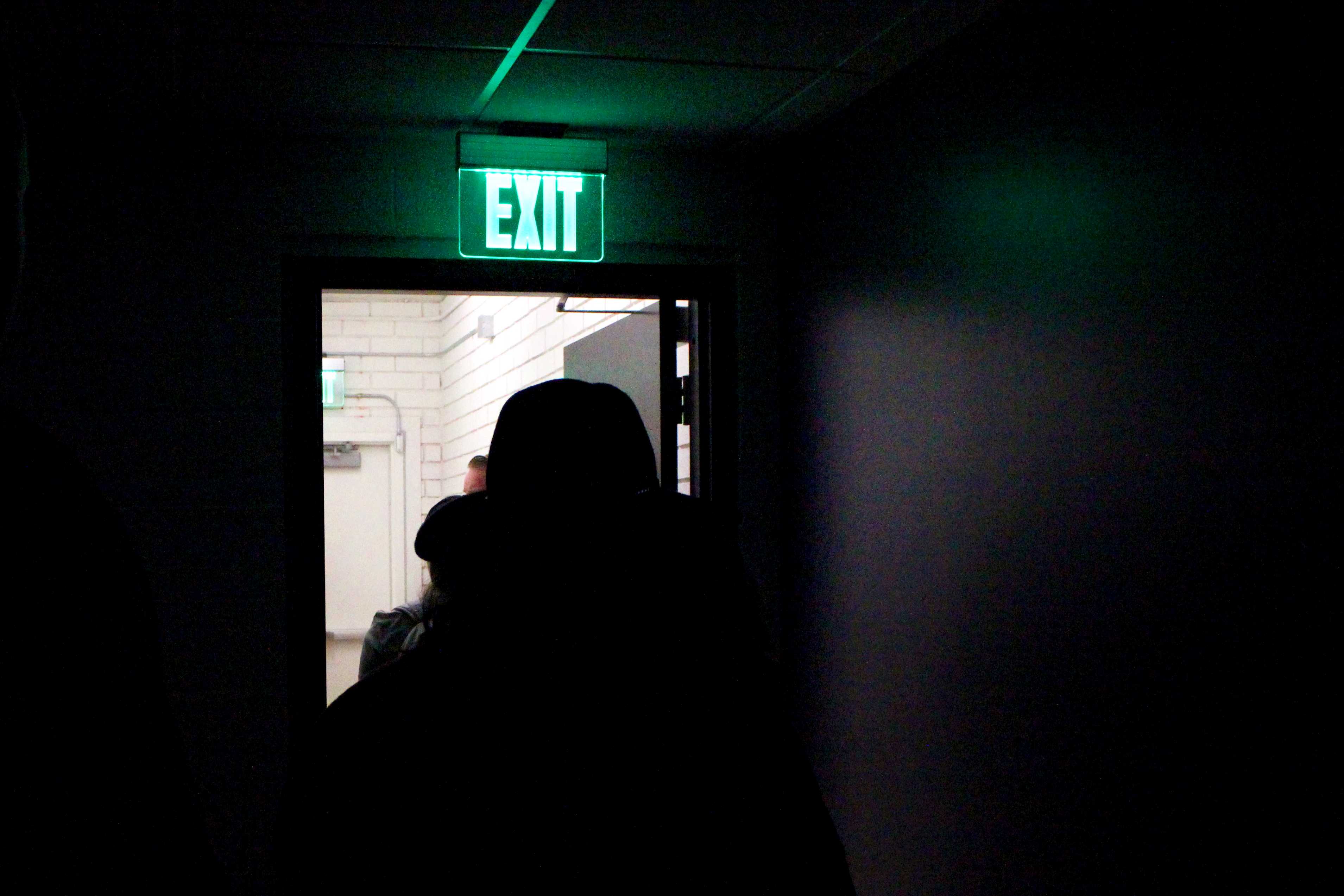 The Tunnel of Oppression was largely coordinated by Ariel Towery,  a senior RA in Pederson Hall. After seeing the success and impact the event had last year, she knew it needed to become an annual occurrence.
"Oppression is not something you just hear about," Towery said.  "It happens on our campus and it is so important for our community to know the oppression people go through."
Throughout the experience, participants got an up close and personal view of the severity and reality oppressed people universally face.
"It is an experience that gives you a taste of the oppression that happens," Towery said. "We just wanted people to go into it with an open mind and allow the whole experience to change their outlook."
Students gathered in groups and set off on short tours where they were transcended into unique and shocking scenes put on by other student actors. The dramatizations were designed to display various forms of oppression and suffering experienced by different social groups.
Scenes included bullying, rape, the LGBTQIA community, homelessness, Title IX and race relations.
For many, the emotional scenes were just too much to bare. For some, there were tears and for others stunned silence.
For Daniella Izaguirre, a junior majoring in exercise science, the experience was very personal.
"The most interesting part for me was the room about immigration because I come from a family of immigrants and my dad moved here when he was in his late thirties, so that related to me the most," Izaguirre said. "I think events like the Tunnel of Oppression are important because this stuff is not always prevalent and obvious in an area like this. I think here we are a little bit sheltered and this reminds us that this stuff is happening every single day in different places and it allows us to start having conversations."
Austin Truong, a freshman majoring in biology, was also caught off guard by the reality of the event.
"The most interesting thing I saw were the Yik Yak comments because they were from people who actually go here and it was shocking to see the downgrading and derogatory things they were saying," Truong said. "People don't really realize stuff like this happens and they think it is sometimes a joke, but other people get hurt by what they say and you see the effects of what these people say."
After the tour, groups of students were put in a room to share personal stories and reflect on the experience. Organizers hoped this would encourage them to carefully think about how the tunnel made them feel and better understand the challenges people who are oppressed face.
Students were able to sign a pledge acknowledging their awareness of the injustice and hurt suffered by many and the value of bringing kindness to those in need.
Black shirts with the words "Tunnel of Oppression" printed on the front were given free of charge to those who participated. 
Andrew Davies
Staff Writer
Published April 26th, 2016