Cal Lutheran Athletes of the Year selected
Female Athlete of the Year: Allie Eason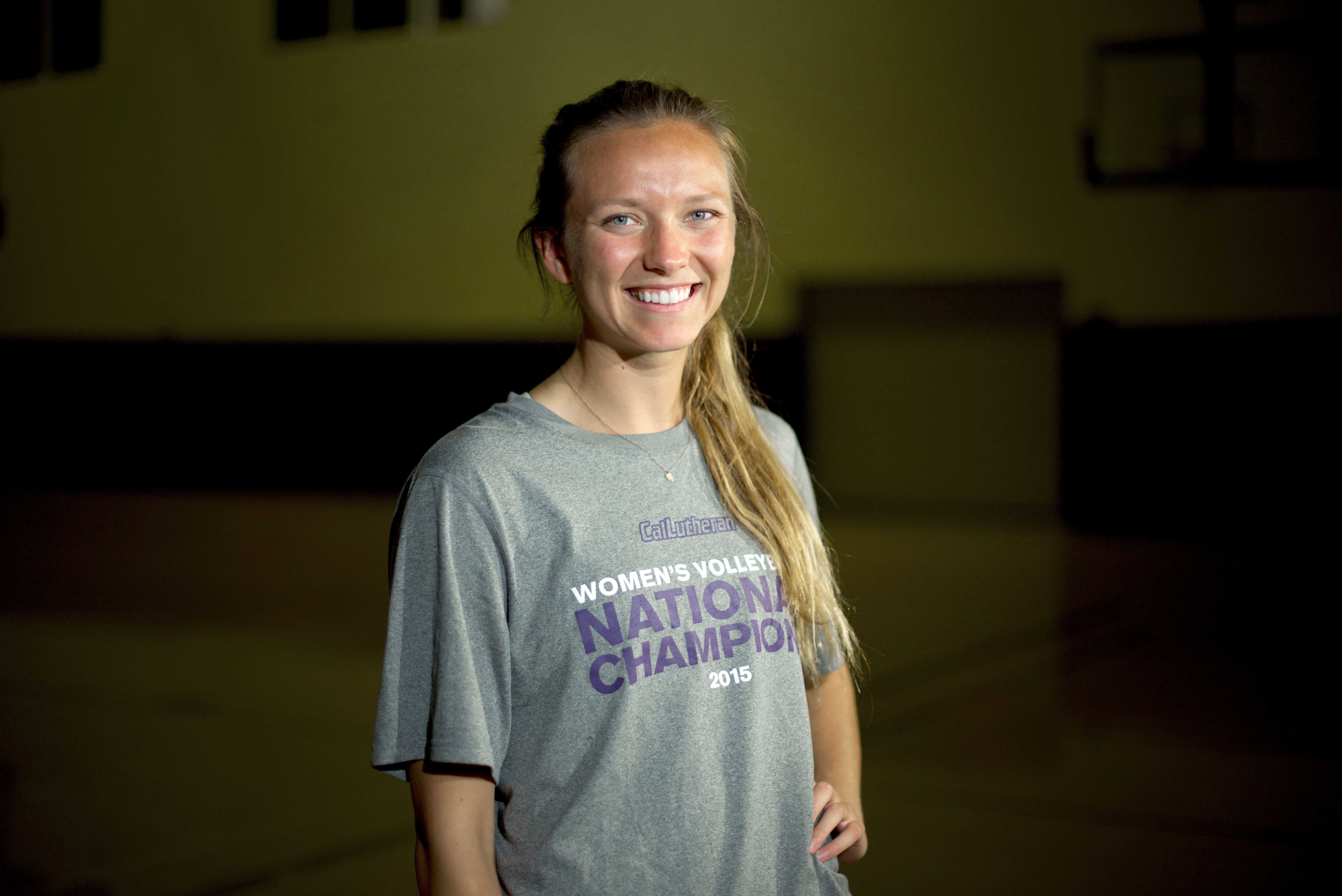 Every year the California Lutheran University Athletic Policy Committee chooses a Scholar Athlete of the Year for the men and women four-year senior athletes at Cal Lutheran. This year, out of roughly 50 nominees, the female recipient was Allie Eason, a senior outside hitter for the Division III National Champion women's volleyball team.
The process to become the Scholar Athlete of the Year is not a quick or easy one. The athletes have to go through roughly a six-week process so the Athletic Policy Committee can narrow down the nominees to two.
"First, the award recipients must be both really good students and really good athletes. Several weeks ago, the Athletic Policy Committee requested and received a list of graduating seniors who had used up their four years of eligibility and achieved a cumulative GPA of at least a 3.0. There were approximately 50 student-athletes on this list," Professor of Accounting and Athletic Policy Committee member, Edward Julius, said. "Then, the APC asked the coaches which of their athletes stood out, and were most worthy of the award. The APC used this information, along with a cutoff of a 3.3 GPA, to narrow the list down to few that would be nominated for the award."
According to Eason, after the committee narrowed down the list to seven student-athletes, four women and three men, they could officially apply for the chance to win the Scholar Athlete of the Year award. The students nominated were then asked to provide two letters of recommendation from their coach and a professor of their choice. Then they answered about three essay questions and it was all reviewed by the APC.
"After that you go in for a short interview with the committee and they just ask some questions about your experience as a student-athlete, extra-curriculars, goals/plans after graduation and whatever else," Eason said in an email interview. "They take all of these things into account when deciding on the winner."
According to Professor of Business and Chairperson for the Athletic Policy Committee Bruce Gillies, every year this award is given out as a part of the Southern California Intercollegiate Athletic Conference. Each school gives a nominee to the SCIAC for this award in order to promote athletic and academic excellence throughout the conference.
"It's a tremendously hard challenge to pick one man and one woman that illustrates the best of athletics and academics. We look for character," Gillies said. "Some people can be very very good in both athletics and academics but their character just isn't there. We are looking for the best in character, the best in athletics and the best in academics."
According to the women's volleyball team Head Coach Kellee Roesel, Eason has always been a hard worker and had that character throughout all aspects of her college career. Roesel pushes her team very hard on the court as well as holding them to higher standards in the classroom. She said Eason struggled academically her freshman year and was able to push herself through that hardship and prove she was better than that. Her sophomore year Eason was an All-American and received a 4.0 GPA.
"She asked me to write a letter of reference for her. It was just basically describing her four years here, how she's grown as a student, grown as an athlete and why I think she deserves that type of recognition. It was probably one of the easiest letters I have ever written honestly," Roesel said. "I know when recruiting my kids that they are going to a high academic school and that has to be the main focus. It's all about time management and sacrificing. I think Allie is a good representation of what we are trying to do here. I couldn't be more proud of her I think she is really deserving."
Eason has a storied career at Cal Lutheran that includes two All-American selections, three All-West Region selections, and four All-SCIAC selections. Eason is second in Cal Lutheran history in both kills and digs, with 1,320 and 1,334 respectively, and is fourth all-time in aces with 154.
But perhaps her most notable achievement at Cal Lutheran is leading the Regals to the first National Championship in school history.
"Allie is one of the greatest athletes that we have ever had at this school. Among other things to win Most Outstanding Player at the National Tournament, her leadership qualities and athletic abilities she's just won it all," Julius said. "She is also an excellent student and represents so many qualities of a phenomenal athlete. Allie is really special in so many ways."
The award will be presented to Eason at the Honors Banquet on April 29. Eason and the male recipient Michael Bassette, will receive a certificate from President Chris Kimball and a plaque will be given to the Athletics Offices in Gilbert Sports and Fitness Center to be hung in recognition of the recipient.
Courtney Sooy
Senior Writer
Male Athlete of the Year: Michael Bassette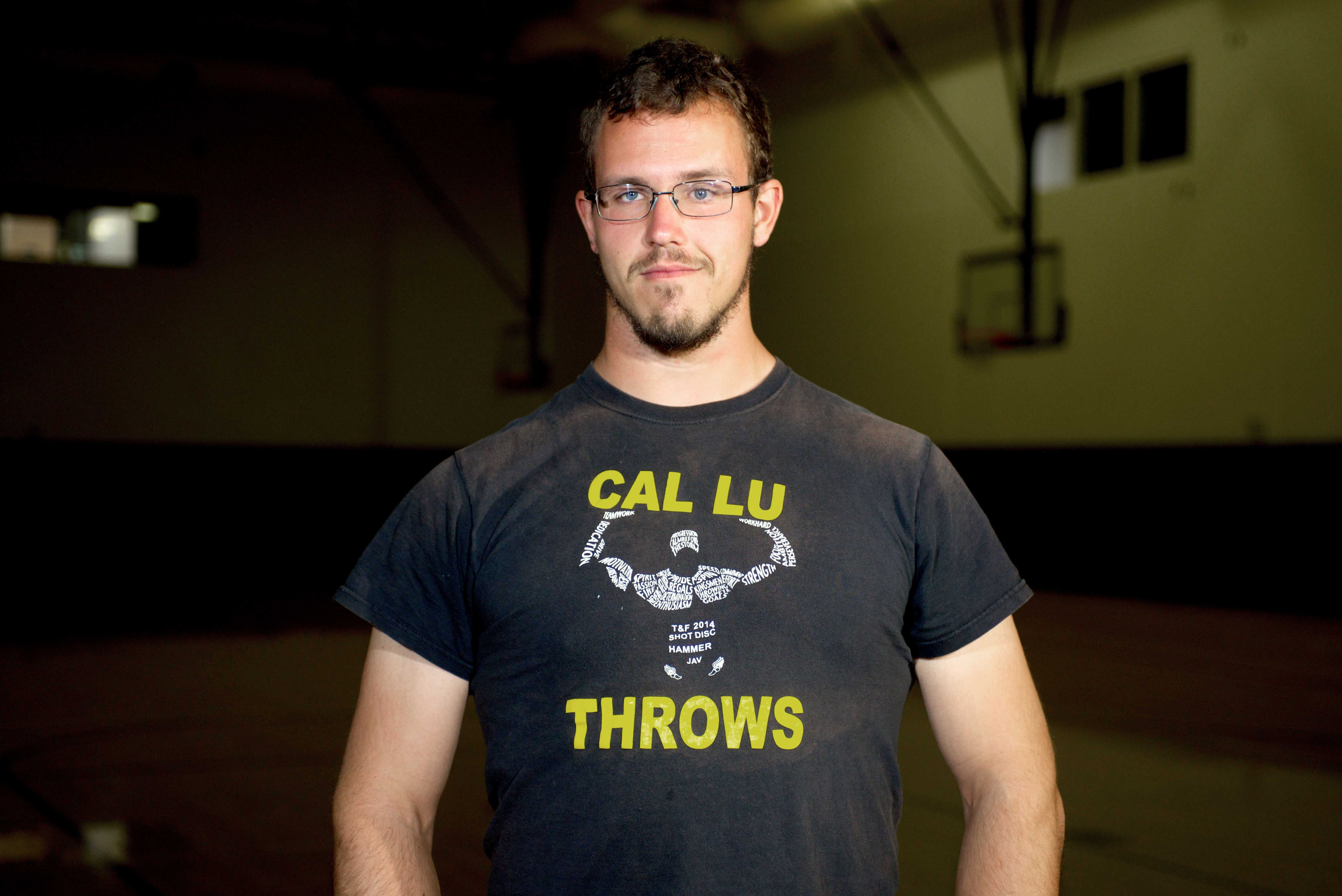 Mike Bassette is no stranger to success both in the classroom and on the field. He is a four-year member of the California Lutheran University Scholar-Athlete Society, played a total of two collegiate sports while at Cal Lutheran and has earned a variety of accolades through shot put, discus and hammer throw. His accolades at Cal Lutheran continue to pile on as Bassette has been selected as the 2016 male student-athlete of the year.
"My favorite event to compete in is the shot put, there's something very satisfying about bringing in good technique to the ring and making it fly. The best throws feel effortless because the intense yet strange physical positions throwers get their bodies into enable a fantastic sensation of dynamic torque which blasts the implement out like a cannonball," Bassette said in an email interview.
Bassette has earned All-SCIAC honors all three seasons and is looking to earn them yet again while finishing his fourth. After coming in third at the SCIAC Championships in the shot put his freshman year, Bassette won the event his sophomore and junior year.
His junior year mark was 16.44m, which was a personal best along with the third best in school history. The throw earned him the spot of being ranked 17th in the nation for Division III. He then went on to compete at the NCAA Division III National Championships where he placed 18th with a throw of 15.10m. These accomplishments earned him USTFCCCA All-Academic recognition while being selected to the SCIAC All-Academic Team once again.
Bassette's senior year track and field competitions are only half over, however, at SCIAC No. 1 he won the discus, hammer and shot put, while winning both the shot put and discus at SCIAC No. 2.
"Mike is a very special athlete," Head Coach Matt Lea said in an email interview. "In all the years that I've been coaching I've met very few athletes that are as strong as Mike and as hard working on and off the track and field. His determination and hard work are the reasons that he is where he is today and ranked among the top throwers in the nation." 
His teammates think highly of him both on and off the field because of his personality and attitude.
"He's pretty balanced. He definitely has his times where he's more serious. Like when he's in the ring he's very focused which is very cool, especially when he's in the shot put ring, he has his game face on, he is focusing so meticulously on what's going on with his body. But when he's outside of the ring he's an awesome teammate and he always has a great attitude at practice which is very admirable," teammate Carson Nicodemus said in a phone interview.
When he's not dominating in the field, the California native enjoys listening to music, writing album reviews, studying languages and doing voice impersonations.
"He's literally obsessed with music. He can tell you the name of the song, the artist, what record it was on, which number on the record it was, who produced it and what year it was produced. It's really cool," Nicodemus said.
After graduation, Bassette still plans on being involved in track and field while also using his degree in exercise science.
"I want to coach and teach at the collegiate level within that field. That'll mean more school, so while I go to school, I plan on doing massage therapy work to help offset the costs," Bassette said.
Bassette has worked hard throughout his time at Cal Lutheran and has made an impact both academically and athletically as well. His work ethic and attitude has made him a joy to coach and be teammates with as well.
"Mike definitely has a great work ethic. His hard work and determination are the main reason for why he is the athlete he is," Lea said. "Mike also has a wonderful attitude toward his teammates and coaches. Anything you ask Mike to do he will do and do it right away without any complaints. That is why it makes it so much fun to work with him because you know things will get done."
McKay Weiler
Staff Writer
Published April 27th, 2016