Travel Seminar to Japan: HIST-485
Japan: home to Mount Fuji, ancient Japanese buildings, cherry blossom trees and it's traditional cuisine was the topic of discussion led by Associate History Professor David Nelson in the information session about the upcoming travel seminar to Japan.
The trip will take place in May 2017 and offers students the opportunity to, "experience completely different foods and sights and smells," Nelson said.
Nelson, who lived in Japan for three and a half years, spoke about what he enjoys most about the Japan travel seminar trip.
"I just enjoy sharing Japanese culture and history with students and the best part is they get to experience it, instead of just hearing what I think about it," Nelson said.
The information session started with a slideshow of pictures of Japan shown by Nelson, then was followed by a conversation with attendees about why they might want to go on this trip.
Sophomore Devynn Belter, who attended the session, talked about the prospect of going to Japan and why it excites her.
"I'm really excited about going to Japan and learning about it because it's so different from America and our culture, but then they have the similarities that all humans share and that's really interesting," Belter said. "I'm definitely going to try to go."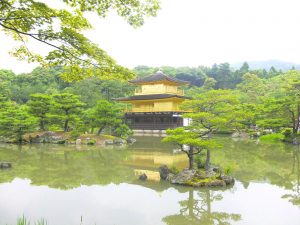 Nelson discussed Japanese culture and talked about the differences one might see in Japan that wouldn't be seen here in the United States. Nelson also talked about the food and how one must be "open-minded" when trying new foods in a foreign land. Nelson joked that he wouldn't tell his students what they were eating until they first tried it.
Nelson also spoke about living arrangements and how people from the Japanese culture usually sit on the floor, rather than a sofa. he also talked about how capsule hotels, which are one meter wide and about two meter long spaces according to Nelson, are very popular in Japan.
He closed out his presentation with photos of all the sights to see in the country and different photos from a previous trip he had taken.
After Nelson answered questions from students, Study Abroad Programs Coordinator Katie Perkins stepped up to discuss what would be required to go on the trip, both academically and financially.
"The course students need to take for this [trip] is History 485, "Japan's Ancient Capitals: Nara, Kyoto & Edo". It is four credits and fulfills the history core and/or global perspectives. It also fulfills upper division credit for history majors and minors, as well as upper division for Asian studies minor," said Perkins in an email interview.
The cost of the trip as a whole is $3,600, which is divided into four payments with the initial deposit being $500. The initial payment must be turned in with the application that is due on Nov. 1.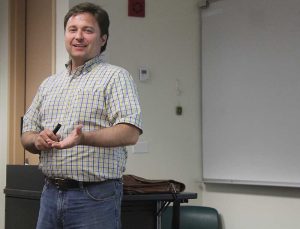 Financial help is available for students interested.
"CLU Study Abroad Scholarships are available for students who need assistance paying for the seminar. Amounts vary based on student need, merit and available funding," Perkins said.
The Study Abroad Center "will work with all students who are facing fiscal challenges to work out a viable payment schedule," said Perkins.
To those thinking about being a part of the trip Nelson said, "expect the unexpected," when visiting the country of Japan.
If you have any questions or are interested in applying for the Japan travel seminar, you can contact Perkins at [email protected] or Nelson at [email protected]
Gabriel Naudin
Staff Writer