Today, Oct. 19, at approximately 1:20 p.m. the power suddenly shut off to the majority of California Lutheran University's campus and did not resume until approximately 4:15 p.m. The power outage was a test mandated by Southern California Edison due to Cal Lutheran's membership in the Base Interruptible Program.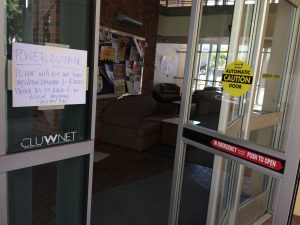 The BIP is designed to reduce usage in order to meet a more sustainable level, according to the Pacific Gas and Electric Company webpage. Cal Lutheran is a part of this program so that the school can get a discounted electricity price, while in return promising Southern California Edison to shut down power and curtail load at a moment's notice.
According to Director of Facilities Management Mark Jacobsen, Cal Lutheran saves $150,000 annually on power and has been enrolled in the BIP for at least 20 years with a total savings of over $3,000,000. Any institution that consumes more than 500 kilowatts of energy is eligible for membership.
To meet these standards, SCE can mandate a power shut down to certain places on campus for less than four hours a day without exceeding 180 hours per year, according to the PG&E website.
"Campus safety actually received a call from Southern California Edison stating that this is a test for the BIP participants, and that it would be over in [approximately] two hours," Ryan Van Ommeren, associate vice president of planning and services, said in an email interview.
According to Paul Barnett, Cal Lutheran's Edison account manager, these yearly tests are mandated by the California Public Utilities Commission.
A campus-wide email was sent out giving a five-minute forewarning of the power outage, however, it was received approximately three minutes after the power was out. This was due to the fact that SCE called last minute.
According to Van Ommeren, it was clear that it was a test because the California power-status website did not list any power emergencies in the state and displayed that the grid had plenty of power.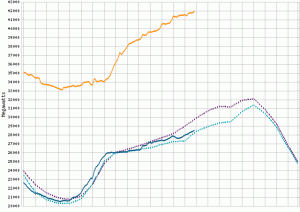 The frustration around campus was the rather sudden disappearance of all power in Mogen, Grace, Trinity, Mount Clef, Thompson, Pederson and many other buildings across campus.
"Cal Lutheran's electrical utility Southern California Edison has informed us that we need to shut off power immediately," Van Ommeren said in a campus-wide email.
There was little to no explanation when the power initially went off, as well as no forewarning. At 4:15 p.m., with the conclusion of the BIP test, power was shut off momentarily as buildings switched from generators back to grid power.
In the email, Van Ommeren listed all of the residence halls and buildings, and specified which buildings would have interruptions in power. All facilities managers were out of office and around campus to make sure everything went smoothly during the outages.
Makenna Pellerin
Staff Writer
Molly Strawn
News Editor