Midnight Madness Rocks Gilbert Arena
The men's and women's basketball teams hosted their annual Midnight Madness to preview their upcoming seasons beginning in Nov.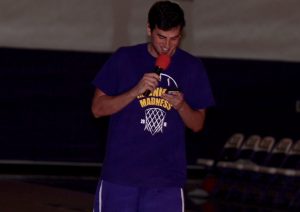 The Kingsmen and Regals had various activities for students to participate in. They had a free-throw shot, three-point shot and half-court shot contests where students could participate right along with the athletes.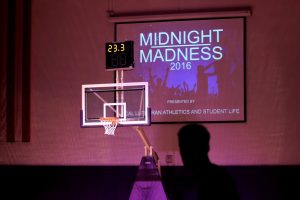 The first 150 students were given free Midnight Madness shirts to wear around campus and support the basketball teams.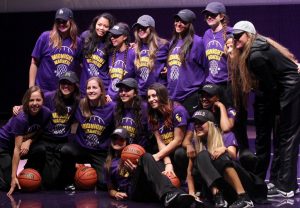 The men's and women's teams competed against each other in a dance competition. The Regals prevailed and beat the Kingsmen in the dance contest and took a celebratory picture afterwards.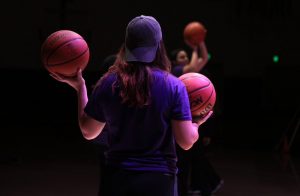 Make sure to support your Kingsmen and Regals when their seasons start. The Regals will get on the court on for the first time this season Nov. 18 in Tacoma, Washington against Pacific Lutheran at 2 p.m.. The Kingsmen will open their season at Cal State LA Nov. 13 at 4 p.m.
Courtney Sooy
Sports Editor