Letters Stolen Off Sign
As of Feb. 2, the letters of the California Lutheran University sign located on Mount Clef Boulevard behind Thompson Hall have gone missing, Director of Campus Safety David Hilke said.
The sign that once read "California Lutheran University" now only has 17 letters.
There has been no information as far as to what Campus Safety has been doing to find who is responsible. The investigation itself is currently in progress.
"It is Campus Safety policy to not comment on active or ongoing investigations," Hilke said in an email interview.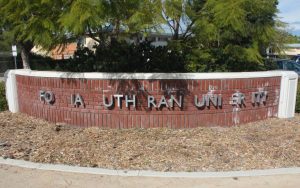 If the people involved were caught in action, Campus Safety student officer Sergio Esquivel said, "We would probably talk to the main guys and have them do something about it. We can't really do anything or take action with the actual people."
Resident Assistants are responsible for making nightly rounds inside and outside of the residence halls.
Junior Chike Johnson, an RA in Mt. Clef Hall, said that in his hall specifically, they "have not been sat down to discuss [missing letters]."
"If we saw the missing letters, we would just write an information report about it," Johnson said.
It has been multiple weeks since the incident was first reported and no leads to the knowledge of the public have been made in finding who took the letters.
"Res[idence] Life has seen it. And Res[idence] Life and Campus Safety have already spoken together to get to the bottom of it," Johnson said.
There have been multiple issues around campus that Campus Safety is currently handling ranging from bike theft to intruders.
"Theft has been discussed. Emails were sent to residents about keeping doors locked and keeping a tab on things," Johnson said.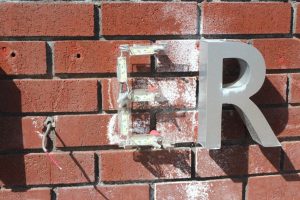 If you have any information regarding any crimes on campus, Hilke said in an email interview, "students should call 805-493-3911 or ext. 3911 for emergencies or 805-493-3208 or ext. 3208 for non-emergency assistance."
Hilke also wants to remind all students, "the phone number for Campus Safety is printed on the back side of every Cal Lutheran ID card."
By Gabriel Naudin
Staff Writer