NFL Draft Brings Excitement to Fans
Spring is in the air, which means football season is right around the corner. So is the dream of 253 college football players looking to be selected in this year's NFL Draft.
The Draft kicked off April 27 with first-round selections, and continued through April 29 with rounds 2-7 at Benjamin Franklin Parkway in Philadelphia, Pennsylvania.
"Everybody is excited about the first day of the draft this year because we traded our first round pick to Tennessee last year to pick up Jared Goff with the first pick. We don't have a pick on the first day this year, but it is still exciting to see what other teams are doing," said Artis Twyman, senior communications director for the Los Angeles Rams.
This year the Cleveland Browns had the first overall pick and took Myles Garrett, defensive end, out of Texas A&M.
There was controversy over the quarterbacks who would go in the first round in this year's draft that included names like Mitch Trubisky, Deshaun Watson, Patrick Mahomes and DeShone Kizer. The first quarterback to come off the board was Trubisky.
The Chicago Bears traded with the San Francisco 49ers to move up in the draft to take Trubisky with the No. 2 overall pick. This move was seen as a reach to grab an unproven one-year college starter.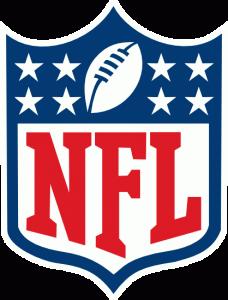 "The Bears have a lot of issues, QB being one of them, but he is a kid who started only one year. He is a project QB with talent, but the Bears traded up and traded away draft picks and they needed more than just a QB, it will be interesting to see how it will pan out," AJ Pateras, Head Football Coach at Cabrillo High School, said in an email interview.
Patrick Mahomes followed as the next QB taken with the 10th pick by the Kansas City Chiefs, Deshaun Watson was the 12th pick to the Houston Texans, and DeShone Kizer fell into day two and went in the second round with the 52nd pick to the Cleveland Browns, who came into the draft with quarterback questions.
"The guy who has impressed me over the last couple years has been Deshaun Watson, because of his consistency and he's a winner, the tangibles, the things as a fan I can reach out and grab and look back too, like the way he's played those two games against Alabama," said California Lutheran University Head football Coach Ben McEnroe.
In this year's draft, there were a few first round talent players that had character concerns coming into the draft and had analysts wondering how far they would fall or if teams would even take a chance on them.
These players included cornerback Gareon Conley from Ohio State who was accused of rape, Oklahoma running back Joe Mixon who had a domestic violence dispute and Michigan free safety Jabrill Peppers who tested positive for a diluted sample at the NFL combine.
"The thing that stood out was that players with issues or baggage all got drafted, meaning that teams looked at talent and ability, and didn't hold any issues against them," Pateras said.
Conley went in the first round to the Oakland Raiders with the 24th pick, while Peppers was selected one spot later to the Cleveland Browns with the 25th pick and Mixon a first round talent slipped into the second round and was taken by the Cincinnati Bengals with the 49th pick.
"We have had some guys that have had some things happen while they were in college, and one thing I try to tell them is that they are here, it's a new start, they're starting over and you want to be able to put the past in the past and start off on the right foot," Twyman said.
Other notable players taken in this year's Draft were cancer survivor and running back from the University of Pittsburg James Conner, who was drafted by the Pittsburg Steelers in the third round ,and Brad Kaaya, graduate of Chaminade High School in West Hills, California and University of Miami quarterback who was picked by the Detroit Lions in sixth round.
Dillon Brown
Staff Writer