Fire Sparks Campus-Wide Power Outage
An electrical utility room caught fire August 29, 2017 outside the Student Union building of California Lutheran University, causing power outages across campus the day before fall semester classes are scheduled to start.
Captain Ho of Ventura County Fire Department Station 44 said the station received a call at 2:26 p.m., but the firefighters could not put out the fire until Southern California Edison determined the electrical room non-energized.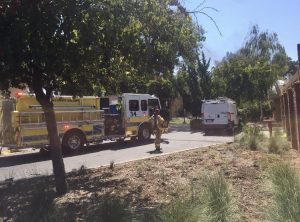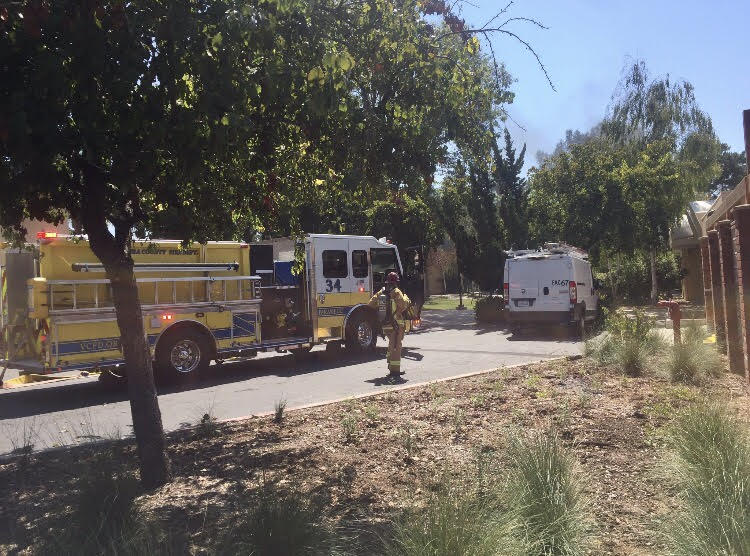 Ho said the room is fed by Edison and is a source of electricity across the university, causing the fire to lead to the power outages.
"All the equipment that provides the university with the power is burning up," Ho said.
According to a campus alert on callutheran.edu posted at 3:20 p.m., buildings without power include multiple residence halls and offices, the Swenson Center, the Soiland Humanities Center and the library.
No personal injuries or damage to the building outside the utility room occurred due to the fire, Campus Safety Officer Randy Budd said.
VCFD Public Information Officer Steve Swindle said the brick building appears to have stopped the fire from extending.
Shelby Bowman, who works in the Career Services office of the Student Union, said she was in the building when the power was flickering and eventually went out completely. She said no fire alarm went off, but a peer advisor said to evacuate due to a fire.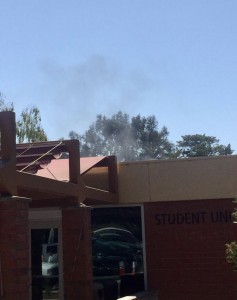 "The power went out and just the lights started just flickering…we didn't think much of it," said Stephanie Sullivan, who works in the Study Abroad office.
Swindle said some type of alarm should have been set off by the fire. He said either the alarm was not functioning, or the fire destroyed the lines to the alarm.
Swindle also said he was informed that due to electrical issues, someone was stuck in the Student Union elevator.
After the fire department completes putting out the fire, Southern California Edison will continue their work to restore power, Swindle said. He also said there would also be an investigation regarding the fire's cause.
Personnel on the scene included the VCFD, paramedics, Southern California Edison and the police department.
No individual spoken to on site provided an estimate as to when power would be restored.
"Every time you deal with electrical it's a slow process…you have to turn everything on little by little," Swindle said.
Associate Vice President for University Relations Lynda Fulford said in an email to students, staff and faculty at 3:32 p.m. that it is unknown when power will be restored. She said updates will be provided through the university website.
Students have been asked to stay away from the area surrounding the Student Union.
An earlier version of this article misstated the name of Station 44's Captain. His name is Ed Hoe. The Echo regrets the error. 
Dakota Allen
News Editor