Integrating love for agriculture with religion
According to the 2012 Department of Agriculture Census, there are 2.1 million main operators of farms in the nation, and 288,264 are women.
These numbers are plummeting from the once prominent days when families grew their own food and maintained livestock.
When Kristin Ritzau, a religion professor at California Lutheran University, heard about the benefits of growing her own food and eating local through a book she read, Animal, Vegetable, Miracle by Barbara Kingsolver, she decided to give it a try. After 10 years and growing over 25 different types of fruits and vegetables in her quarter-acre urban homestead, she has a new-found appreciation for agriculture.
"I appreciate the connection we have to our little plot of land and how it connects us to a world beyond ourselves. It is also neat to see how we can raise our kids with this awareness, too, even in an urban environment," Ritzau said.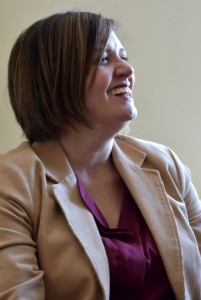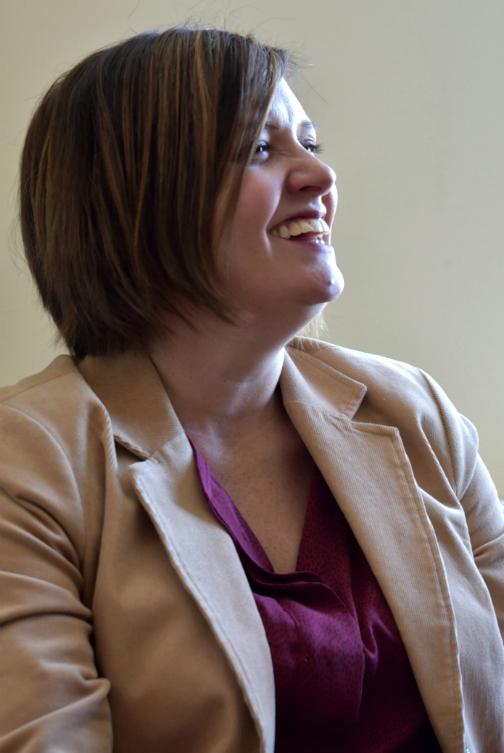 She dreamed of working in the film industry when she moved to Southern California to attend Westmont College. What she found there was the desire to work with college students after seeing the impact that a successful liberal education has on young adults.
She met her husband, Nathan Ritzau, during her junior year at Westmont College and he had a strong initial impression of her.
"She was incredibly bright and intelligent. She kind of had this energy and spirit about her… I knew she wanted to make an impact in the world," Nathan Ritzau said.
Her desire to impact the world pushed her to earn her doctorate in practical theology and education this past semester. As part of her thesis, Kristin Ritzau traveled around the United States and spoke with women running faith-based farms.
"I traveled to four different states to visit four farms and interviewed seven different women from diverse backgrounds and ages. I worked with them in their fields and milking cows while learning their stories of how their faith and work intertwine," Kristin Ritzau said.
This work led her to Lisa Dahill, professor of religion at Cal Lutheran, at a meeting for the Society for the Study of Christian Spirituality. In the fall of 2015, while at a second SSCS meeting, she developed a friendship with Dahill.
"I really enjoyed talking to her and was really impressed by her work. Eventually, I recommended her to Dr. [Samuel] Thomas, who is the chair of the religion department, as someone who would be great for our department," Dahil said.
Now in her second semester at Cal Lutheran, Kristin Ritzau plans to teach an upper division religion course starting next fall. She said she has enjoyed her experience at Cal Lutheran so far.
"My experience here at Cal Lutheran has been amazing. I've met some amazing friends here. People really like each other, which is great. And the students are just top-notch," Kristin Ritzau said.
Nathan Ritzau describes her teaching style as being relatable to college students.
"She incorporates a lot of teaching practices that grab students' attention. [It] sets a safe classroom environment where students can be honest," Nathan Ritzau said.
When commuting was difficult because of the wildfires around Southern California last semester, students even offered her a place to stay in their dorms.
"I feel like Cal Lutheran not only talks about community, but practices it and lives that out," Kristin Ritzau said.
Manuel Lira
Reporter