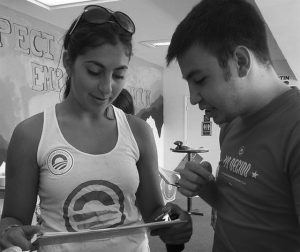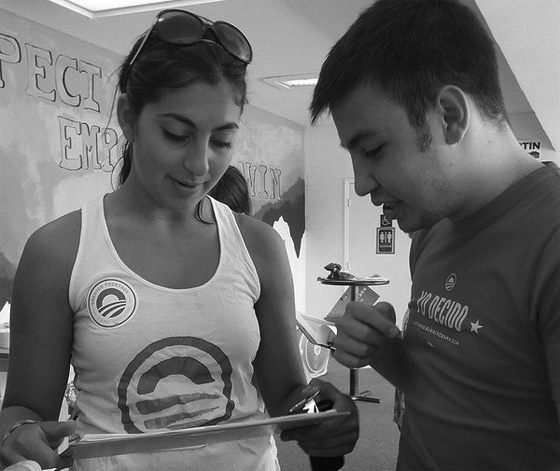 Barack Obama's 2008 campaign, with the use of social media and memorable iconography, won over the votes of college students everywhere.
The question is whether Obama still has that level of support for his reelection.
President Obama is currently campaigning to be reelected to another four-year term.
His opponent is former Governor of Massachusetts Mitt Romney. Students at CLU have differing opinions on who should win and why.
Gregory Freeland, professor and chair of the political science department, remembers the enthusiasm young voters had for Obama.
"Students were very excited about [Obama] during the 2008 election," said Freeland. "There was a level of excitement that I had never seen before on campus during an election."
According to Freeland, during this year's election, the students will be focusing on pragmatics, not personality.
Junior Dani Lindamood said she wants Obama to win because she doesn't think it is a good time to be changing presidents, in the midst of economic turmoil.
Sophomore, Miguel Duran said Obama should be given another term in office. Duran felt this time around he will have the chance to make bold decisions and "won't cave into compromise" because it will be his last chance in office.
However, junior Brianna Egeland said that just as in 2008, voters will be looking for a new face to be their president.
"I think that Romney will win [the election] because voters are looking for a swap of parties," said Egeland. "The college students aren't getting the jobs they wanted after graduation."
According to Egeland, Obama hasn't kept his promise of lowering our country's debt and unemployment rate.
"He ran on the platform of fixing our country…but then just swept problems under the rug as if they would heal on their own," said Egeland. Egeland said that if Obama were reelected, nothing would get accomplished.
"Nothing has changed in the past four years.  What could be changed in four more?" said Egeland
Freeland said that students care about the policies that Obama has implemented during his first term. This might enable him to get more support from the youth than Romney.
According to Freeland, students are interested in the Dream Act, which allows immigrants to attend U.S. colleges without being deported.
Lindamood found Obama to be a refreshing candidate.
"My favorite thing about Obama is that he's honest… If he doesn't know the answer to a question, he says 'I don't know, but I'll look into it and get back to you later," said Lindamood.
"Many students here don't support Obama because they don't know how to relate to his story," said Duran. Duran continued to say that other students like himself find Obama to be the more genuine of the two candidates. Duran sees Romney as the "rich dude on the mountain," someone who wouldn't be able to connect with low-income families. Duran thinks the problem with his generation is people are afraid to talk about their opinions because they are scared of what others might think.
Kaitlyn Guilbeaux
Staff Writer
Published Sept. 19, 2012