From the land down under to the land of the stars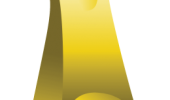 The chaos of college is back on CLU's campus:  incoming freshmen settle into their dorms, frantically looking for their classes, and returning students reunite with friends, sharing hugs and handshakes as a group of exchange students from Australia takes it all in.
"The students here are really friendly and the campus is so nice," said Victoria Davies, a 25-year-old international senior from Sydney, Australia.  Davies is one of five Australian students joining the California Lutheran University family this fall on a student exchange program for the semester.
"Over 450 international students representing over 40 countries are enrolled at CLU this fall," said Linda Boberg, assistant director of Multicultural Programs and International Student Services.
"The CLU mission statement says that we are training students to be leaders in a global society.  By being a student within a global community, you become more aware of the cultural needs, differences, dreams and expressions of what a global society is."
Traffic and landscape were two big differences between Los Angeles and Australia, according to the exchange students.
"The Los Angeles area has many more cars," said Gavin Standard, a 20-year-old junior from Kempsev, Australia. "The country side is so flat, not as hilly as home."
"Everything is super sized," said Davies. She also likes the weather and said that Los Angles has no rain compared to home.
Davies and Standard said the things they enjoyed most about the first few weeks at CLU were meeting new people and meeting their roommates who were nice and friendly.
Dr. Juanita Hall, senior director of Multicultural and International Programs, said this is the highest number of Australian students CLU has had at one time.
"Over the years we may have had one, but having five at one time is more than we've ever had," said Hall.
She talked about the benefits an international student gains by coming to study at CLU.
"They gain an education that's very highly valued in their country, they gain the experience of what it's like to be in an American university, especially since geopolitically right now we're kind of on top," said Hall.
"They can definitely go back and say they know what Americans are like and what Americans think and they become ambassadors, kind of, for America. So the first benefit they get really is the international experience, or actually the American experience, that's highly valued in their home country."
Hall said the international students also get to interact with people from a host of other countries. She added that CLU students benefit as well by gaining global interaction.
"I think CLU students actually benefit from them being here," said Hall.
"Not everyone gets to study abroad and so bringing people from abroad and bringing their culture and their way of thinking here helps as we're educating students for a global society. It internationalizes our campus so we hope it's a mutual benefit."
Matt O'Brien
Staff Writer
Published Sept. 19, 2012