CLU professors release the newest hot reads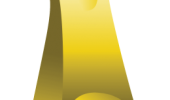 As another year kicks off at CLU, students are purchasing their books and heading off to class.
While in the bookstore, however, students can snag a read written by one of their own professors, including two of the most newly released professor-written books.
Barbara Collins and Jose Marichal are two of many professors who have recently released new books.
Collins, a biology professor who has been a teacher for 50 years, has published a book titled, "You Lead a Mean Trail: Life Adventures and Fifty Years of Teaching."
Inspired by her daughter who began to ask questions about her mother's life and past adventures to one day pass down to her grandchildren, Collins decided to compile all her thoughts and experiences into one book.
When asked to describe her book, Collins explained that being born at a time where there were hardly any professions for women, this book is about breaking through the glass ceiling and sharing stories about how times have changed throughout her life.
"I have been teaching at CLU for fifty years," said Collins. "I have written about so many adventures, I just wanted to put them all together for people to read."
Students are thrilled to find out their professors have published such great achievements.
Kristina Hulse, a junior biology major and student of Collins', spoke about her feelings towards her professor's accomplishments.
"It makes us realize that teachers have other interests and hobbies and parts of their lives that we forget about as students," said Hulse.
"We all know Dr. Collins is very smart, but being about to write and have a book published takes extra work, intelligence and artistic talents."
Jose Marichal, a political science professor, published an academic book titled, "Facebook Democracy: The Architecture of Disclosure and the Threat to Public Life."
Marichal said this book examines how Facebook changes the way we think about politics and how it encourages politics as a performance expressing voice over listening.
Marichal was inspired to write this book based off his love for technology, social media and the way society today communicates through this medium.
"I am fascinated by Facebook, by how big it is," said Marichal, when asked why he chose to examine Facebook specifically.
He further explains how it has gained one billion users in only five years, and how it allows people to disclose and connect, encouraging a form of talk and communication with family, friends and others.
Collins will be holding a book signing on campus October 20  in the Lundring Events Center. Her book can be purchased through her website at www.clunet.edu/wf.
Marichal will be giving a talk on October 24 at 7:00 p.m. in the Lundring Events Center. His book was published by Ashgate Press and can be purchased through Amazon.com or at Barnes & Noble.
Kristin Cameron
Staff Writer
Published Sept. 19, 2012