Veteran professor Jerald Slattum receives cultural honor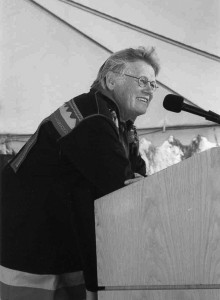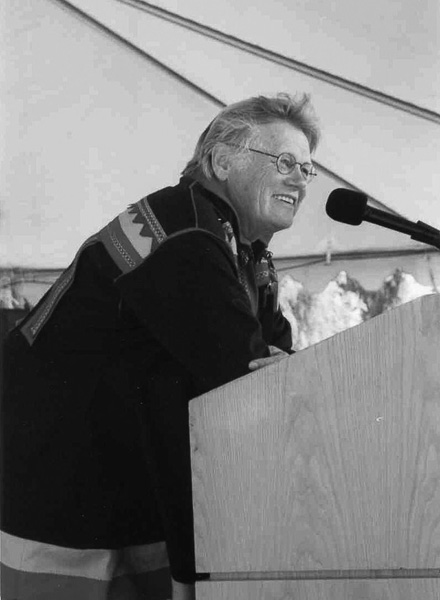 As professors come and go throughout the years, they all leave a footprint on campus.
Whether it was for their unusual teaching methods, their outrageous stories, their extraordinary achievements or unique personalities, every professor has left their legacy at CLU for one reason or another.
Professor Jerald Slattum possessed all of these qualities and more during his time here at California Lutheran University and has left a legacy that is continuously recognized.
Slattum has earned a wall full of achievements in his time. He  started the Art Department at CLU.
He was also well known for his travel study tours, where he took handfuls of students to visit places such as Scandinavia, Greece and England. Some trips included meetings with the King of Sweden and the King of Norway.
Slattum has also been awarded Professor of the Year at CLU.
His most recent achievement is to be honored as the Outstanding Scandinavian American of 2012.
"I was very happy," said Slattum over the phone. "I was at CLU for over 50 years. They know me over there."
Slattum's granddaughter Kari Slattum is a junior transfer student at CLU. She expressed her excitement for her grandfather's achievement.
"I am really excited. It's good for him because he has done a lot for CLU and accomplished so much that to receive this award is a big deal," said Kari Slattum. She described her grandfather as a truly one-of-a-kind man who people love.
Fred Tonsing, a member of the Scandinavian Committee that selected Slattum for his recent honor, said Slattum was not only known for his great achievements throughout his career.
He was also well known for his unique neckties and for being "lively, funny, unpredictable and memorable."
"He kept students laughing. He was easily the most popular professor on campus," said Tonsing. "Whatever he taught was a real adventure for students."
Outside of his accomplished career and classroom, Slattum enjoyed a good cup of coffee and traveling with his family, including his six children who all attended CLU.
"My favorite trip was going to Sweden, Demark and Europe with my grandkids, as well as a trip I took to Easter Island," he said.
With a good cup of coffee in hand, Slattum could talk to anyone.
"I think single handedly he supported the CLU Coffee Shop. He was always talking with hundreds of alumni who still remember Slattum fondly with many different stories," said Tonsing.
After retiring in 2005, Slattum's two favorite things to do are still going to the coffee shop with his friends and being with his family.
Slattum will be honored with the Outstanding Scandinavian American of 2012 award on Sept. 29th, 2012, at 2 p.m. in the Roth-Nelson Room.  All are welcome to join in celebrating Slattum's honor.
Kristin Cameron
Staff Writer
Published Sept. 26, 2012