Calling an audible
September 26, 2012|13 Views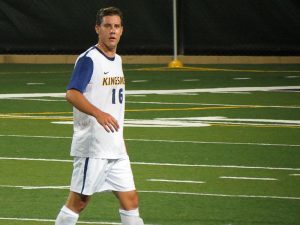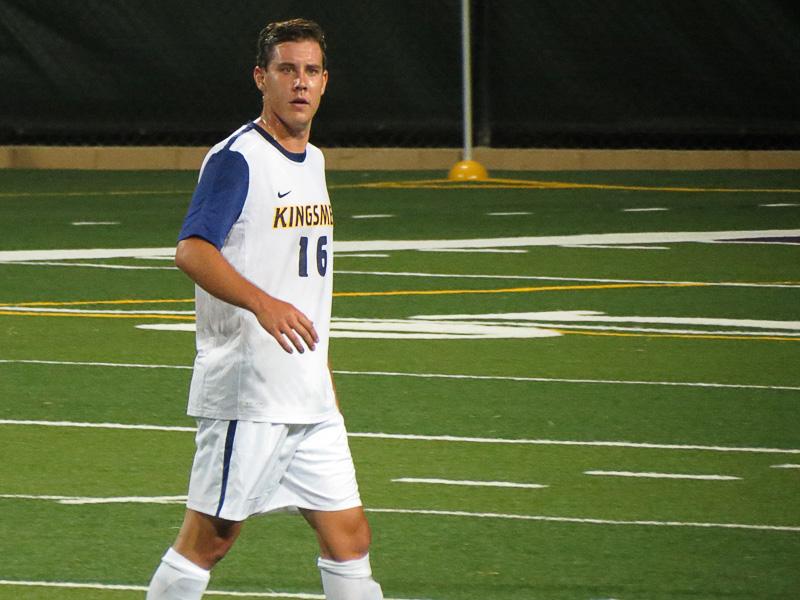 A big dilemma was presented to junior Peter Keks entering into his 2012 fall semester. Should he continue nailing field goals for the CLU football squad, or shift his power-packed kicking abilities to another venue by trading in his helmet for some new soccer cleats?
Ultimately, he decided to follow his heart to soccer.
Avid California Lutheran University football fans might find Keks' choice to depart the CLU gridiron highly questionable. To support his debatable decision, Keks started half of the Kingsmen football games as a freshman and, a year later, earned the starting job.
Having only missed one extra point kick in all but two years of representing No. 98 for the defending SCIAC champions, Keks booted an impressive 78 points through the uprights, which ranked him second amongst the CLU scoring arsenal and third in all of SCIAC for points during the 2011 football season.
Keks, now proving to be a valued newcomer for the Kingsmen soccer team, said that he had no doubts about his athletic abilities outside of football.
"I have been playing soccer for pretty much my whole life. So, it's easy for me," said Keks. "I just wanted to switch back to soccer because that's more of who I am."
Despite his admiration for soccer, his switch has him receiving mixed messages from the CLU fan base. It's mainly criticism that he has felt since making the switch from football to soccer.
"Good and bad. It just depends on who's asking it really," said Keks.
The CLU sports critics do not seem to faze Keks, who struts around campus confidently suited up in a black tie and button up shirt readying himself for game day.
"I do miss football, especially after the first game watching it and everything, but I'm enjoying soccer a lot more," said Keks.
Keks' football mentality mixed with his soccer abilities brings a balance and intensity to the Kingsmen soccer squad, which has begun to translate to the rest of the team.
Keks is not the only one who seems to be thrilled about his choice to help defend the CLU goalie box. Junior forward Kyle Fleming expressed the quality attributes Keks has added to their team.
"Peter is very entertaining as a person. Then as a teammate, he probably works just as hard as the captains, if not harder," said Fleming. "He is not afraid to hit someone because of his football background and that's just what we need as a soccer team."
With last year's absence of key players, the addition of Keks proves to be a package deal, solving problems the Kingsmen soccer team faced during their 3-17 2011 campaign.
"When we are on the field and we see Peter knock the crap out of someone, it then flows through the team and we are not afraid to do the same thing," said Fleming.
No matter what sport Keks decides to play, his mentality to win remains the same. He has helped the Kingsmen reach a 4-3 record overall, which already tops the wins from the previous season. With his talents fused within the electric offense and defense of the Kingsmen soccer team, the season looks promising.
Nicho DellaValle
Staff Writer
Published Sept. 26, 2012