Carly Rose Howard Leads Regals Volleyball to Semifinal Game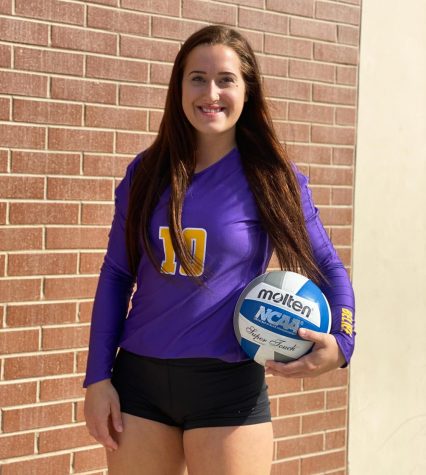 Coming all the way from Portland, Oregon senior Carly Rose Howard is now leading the California Lutheran University women's volleyball team as captain.
"Being able to play the sport that I love at the next level is just such a gift, and so I am really thankful for that," Howard said.
Howard said she has been playing volleyball since the eighth grade and was on the varsity volleyball team for four years at Catlin Gabel School in Portland. She has been on the Regals team since her first year.
"[Howard] embodies everything that we are trying to do here. I am extremely proud of the woman she is today. Her game has elevated to a point where I think she is decently happy with. I am most proud of her leadership," said Kellee Roesel, head coach of women's volleyball at Cal Lutheran.
Howard's favorite part of the sport is "definitely the team work, especially here. My teammates are my best friends, we have a really strong sisterhood," Howard said.
She finds playing alongside her best friends to be the best aspect of the game and to be very special for her.
"Playing next to all my teammates and having so much fun on and off the court with them and building these relationships is just something that I didn't expect to get out of it, but I am so thankful that I did," Howard said.
Howard's position is libero, which is an important defensive player on the court. Up until two years ago, she used to be an outside hitter.
"She is a kid that I never question how much she wants it or how much she loves it. She is a really good example of what we are trying to produce here," Roesel said.
Her plans after graduating include going into law enforcement and eventually getting into a police academy.
"I hope she continues to learn and grow, and she recognizes how special she is and how she really deserves the best in life," Roesel said.