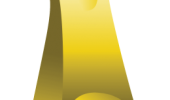 Last semester Jacob Garcia, Kaitlyn Guilbeaux and Chelsea Gutowski took the seed of an idea and began to form the D.A.N.C.E. club at CLU. This fall, making that idea into a reality has finally come into bloom.
D.A.N.C.E. was approved and is now an official club. Founded by Garcia, a senior, who is also president of the club, its members wish to promote student involvement in the arts here at California Lutheran University.
D.A.N.C.E. stands for Dancers Alliance for Navigating Cultural Exploration. Its mission statement as written on their constitution says: "D.A.N.C.E. is dedicated to the dissemination of student talent, performance, and the understanding of jazz techniques and related styles. This will provide a way for students to continue, learn, or teach dance. It shall entertain the CLU community with dance performances, compete against other dance teams and promote school spirit around California Lutheran University."
It was important to Garcia that the club promotes student involvement and provides students with the opportunity to learn about dancing and improve their techniques.
"I wanted to build a performing team with people who have never danced before, or with people that have but teach them new techniques," said Garcia. "I believe there isn't enough performing arts here on campus. Especially one that promotes dancing just because we love to dance."
For junior Danaelle Arroyo, joining D.A.N.C.E. gave her the opportunity to join a club that didn't make her feel pressured and allowed her to expand her skills as a dancer.
"I was a cheerleader for eight years. I also joined the cheerleading team here at CLU. It wasn't such a great experience," said Arroyo. "I found out about D.A.N.C.E. through the involvement fair. Jacob made it sound very appealing."
Arroyo was intimidated the first time she tried out. In fact, she decided to sit out. But after seeing what a friendly and carefree environment she was in, she felt more confident in joining the club.
Part of the goal for D.A.N.C.E. is to build a place where people can go and dance without feeling judged or intimidated. They hold official practices every Monday at Academy of Dance Westlake. On Wednesdays they have an open class for anyone who wants to come and improve their dancing skills.
"We want to show what a welcoming club D.A.N.C.E. is. We all make sure we tell anyone who walks through the doors that this is a judgment- free zone," said Arroyo.
D.A.N.C.E.'s musical genre consists of dancing jazz. Garcia believes hip-hop is taking over and wanted to introduce a different kind of genre.
However, this does not mean they don't welcome other kinds of genres into their performances. In fact, Garcia expressed the importance of collaborating with other campus and off-campus dance clubs.
"I joined D.A.N.C.E. because in it I found a lot of things I was missing from home," said junior Chelsea Gutowski.
For freshman Kristiana Wright, not being able to dance during her college career made her somewhat nostalgic.
"When I found out about D.A.N.C.E. I was glad I could begin to master my techniques. I have been dancing my whole life, but I know I have a lot to learn about myself and from others," said Wright.
Daniel Lawrence, D.A.N.C.E.'s advisor, believes it is important for students to learn to become involved.
"Clubs like D.A.N.C.E. enhance the idea of student involvement and gives them a chance to express themselves," said Lawrence, who is also the coordinator of Multicultural Programs and International Student Services.
D.A.N.C.E. hopes to perform sometime soon for the CLU campus.
Maria Castrejon
Staff Writer
Published On Oct. 3, 2012