Symmetree: Cal Lu alumnus focuses brand on nutrition and nature
California Lutheran University alumnus, Justin Wilson and his business partner Mike Russo devised a way to provide healthy, affordable and delicious dessert energy bars with a bigger purpose than curbing hanger.
Symmetree Bar, "balancing nutrition with nature," according to the packaging, is fully living up to their slogan this year.
Through a new partnership with The Nature Conservancy, a tree will be planted for every purchase made on the website.
Andrea Duva, Director of Marketing, said their goal is to plant at least 1 billion trees around the world and continue to grow as a company.
"The bigger we get, the more we can give," Duva said.
Rooted in giving back
Five years ago, Wilson and Russo met and instantly became great friends. They were both athletes, but unfortunately, both took a step back from competition because of chronic health conditions and injuries.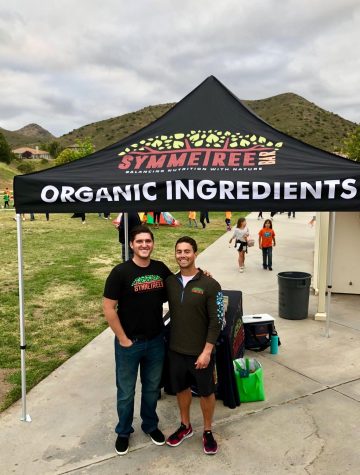 Wilson struggles with eczema and arthritis, which prompted him to drastically change his habits.
From his personal holistic health journey came the idea to create a nutritional and delicious bar that can benefit a wide variety of people with chronic health issues.
The two friends combined their passion for nutrition and launched Symmetree Bar in April 2016.
"It's like [when] you have two different personalities with one goal, one vision in mind…it's pretty easy to keep being aligned and stay on that path," Russo said.
The main purpose of the company, according to the co-founders, is to be able to grow and continue with the conservation projects that come their way.
They have given back a portion of their profits to organizations such as Feeding America, 4Ocean, and the Honeybee Conservatory.
Through their partnership with The Nature Conservancy, they have already planted 300 trees globally.
Dessert-flavored bars
The company makes a variety of flavors: chocolate chip cookie dough, maple almond crunch, pecan pie and white chocolate raspberry.
"We are one of, if not the main dessert-flavored bar that is of the healthiest standards you can possible find…and it's pretty darn tasty," Russo said.
After two years of research, the team curated what they describe as the healthiest option without sacrificing taste. Their ingredients are USDA certified organic, non-GMO, and free of dairy, soy, and gluten.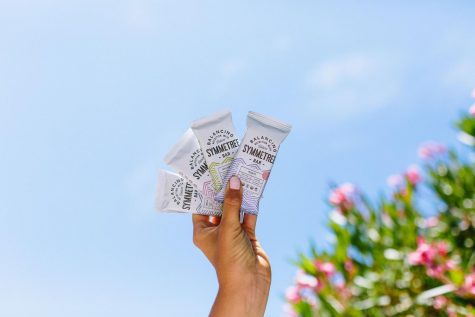 "Now I can confidently say three out of four of our bars are vegan," Russo said.
With a "tight-knit" team of four, they've cultivated a strong brand image. The co-founders said they only choose passionate and dedicated people with the same goals to work with the company.
Though there was an initial learning curve in understanding how to operate a business and develop a recipe, Russo and Wilson successfully developed an international, philanthropic snack company.