The madness went missing at Cal Lutheran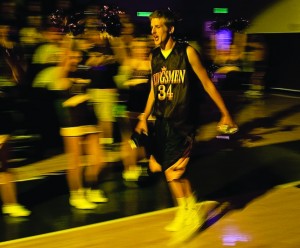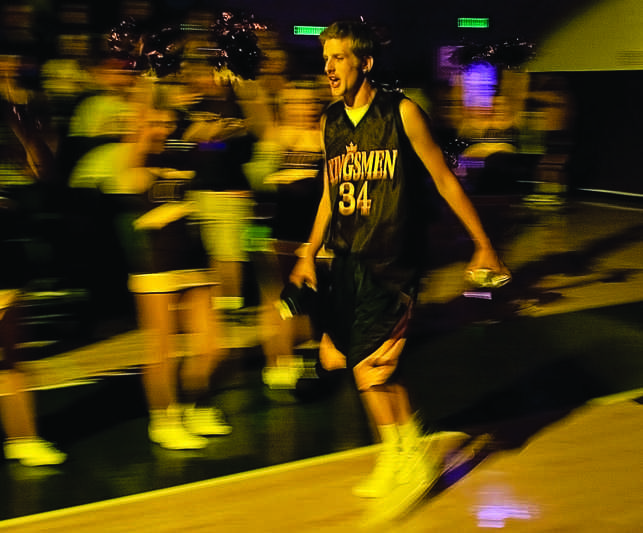 It is safe to say there are not a lot of similarities between the atmospheres of NCAA Division I and Division III athletics programs.
However, something that CLU has shared with many Division I programs is the annual basketball event known as Midnight Madness.
Midnight Madness is a massive pep rally that is held at many colleges across the country in honor of the first day of basketball practice, usually at midnight.
It's a tradition that California Lutheran University has been apart of since 1996, according to men's head basketball coach, Rich Rider.
Midnight Madness was not held this year and it was a big disappointment for both the Regals and Kingsmen.
"It was a let down. Midnight Madness is something I look forward to. It starts our season off with a lot of energy and excitement," said junior guard Collin Knudsen. "When I was a freshman, Midnight Madness was one of the best memories I have had in college athletics."
Alex Nelson, a senior guard for the Regals, has felt the difference already without the pre-season festivities.
"The team was definitely affected. Not only is it an exciting tradition for us, it helps the team bond. The start of the season really had a different feel without it, so it was really disappointing to have it taken away, especially it being my senior year," said Nelson.
The two players also want the fans to be as energized for the upcoming seasons as they are.
"There is definitely a different amount of buzz. Midnight Madness really helps get fans excited and involved. It makes a statement that the basketball season has started," said Nelson.
"People have no idea that our season has even begun and we've been playing for almost three weeks now."
However, Associate Director of Student Life Aristotle Mosier did not believe this decision would negatively impact the school.
"For us when we were looking at it, we wanted to do something different and to increase our partnership with athletics and encourage more attendance from the students at other sporting events," said Mosier.
Mosier spoke with Athletic Director Dan Kuntz and they both agreed that it made sense that Student Life support all CLU sports, instead of having one big event for men's and women's basketball.
"If you're looking at it from a perspective of one event; we're putting all our financial resources and staff into that one event. But instead, we take all that and break it up into all the other sports (spring and fall) and we get more out of it. I think, logically, it makes sense," said Mosier.
Some of that money went to giveaways for volleyball, soccer and water polo games, which increased attendances on those nights.
Mosier knows how important Midnight Madness is to the basketball teams, but he wanted to try something new.
"At the end of the year we will re-evaluate and see if we can do Midnight Madness again next year along with using our resources from this year to spread out the attention on all the other sports as well," said Mosier.
Craig Jacobson
Staff Writer
Published Nov. 7, 2012