Football program ends season with first round loss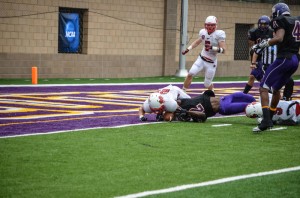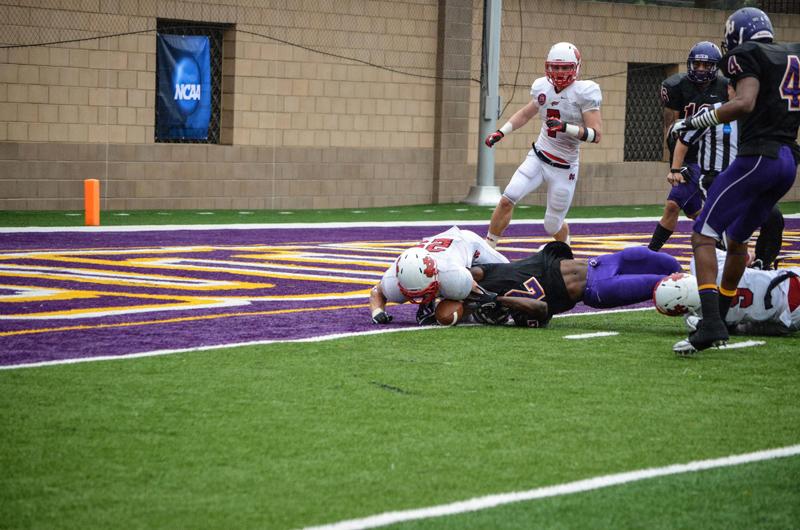 For three straight years, No. 8 Cal Lutheran has lost on the road in the playoffs against Linfield College.  This year, they had the opportunity to host No. 14 North Central.
Home or away, it was the same result for the Kingsmen in the playoffs – a first round loss. After Saturday's 41-21 loss to North Central, the Kingsmen football program is still searching for its first NCAA playoff victory.
"Losing a big game always hurts," said senior defensive end Rian Younker.  "Home or away it doesn't feel better.  A loss stings every time."
It didn't take long for the tempo to get set during Saturday afternoon's rainy playoff showdown.
Nick Kukuc took the second play from scrimmage 75 yards for the first score of the afternoon.  Spencer Stanek scored on an 11-yard touchdown run, Jeff Stolzenberg caught a 54-yard touchdown pass from Stanek and Nick Dace hit a field goal before the first quarter was over.  It put the Kingsmen in an early 24-0 hole.
With 4:35 remaining in the second quarter, Ryan Zirbel scored on a 3-yard touchdown run to cut the deficit to 24-7.  The Cardinals responded with a Dace 49-yard field goal as the half expired.
In the first half, North Central effectively shut out Cal Lutheran's standout wide receiver, senior Eric Rogers, who only had one catch for 12 yards.
"They were rolling coverage always to my side so we were going away from me and trying to use me as a decoy a little bit," said Rogers.  "Other guys made plays and we just couldn't convert on third down or fourth down.  They stopped us, so credit goes to them."
The Kingsmen had an opportunity to score with 2:22 left in the second quarter.  At the time, they trailed 24-7.  They were on the North Central two-yard line and figured to punch it in.  Instead, freshman running back Romello Goodman fumbled the ball.  The Cardinals took possession and drove down for the field and stretched their lead with the Dace field goal.
"I feel like we left a lot of opportunities out there in the first half and we didn't make stops or we didn't make turnovers when we had to," said CLU's head coach Ben McEnroe.  "That's what playoff football is all about.  You make those plays or you go home.  They made those plays and they're advancing."
The Kingsmen came out in the second half with possession of the ball.  However, a three-and-out was all the offense was able to muster up.  The Cardinals capitalized and scored the only points of the third quarter on a Stanek 13-yard pass to Stolzenberg.
In the fourth quarter, Rogers finally got in the end zone.  Backup quarterback Kevin Ramay tossed him two touchdown passes of 22 and three yards.
Rogers ended the game with nine catches for 111 yards and two touchdowns.  Goodman was held to just 70-yards on 16 carries.
While Cal Lutheran wraps up this season at 8-2, McEnroe admits that the team is still trying to put the pieces together while they remain in the hunt for the program's first NCAA playoff victory.
"We're going to have to continue to prove ourselves against the best teams in the country because it's a situation out here where we're isolated on the West Coast," said McEnroe.
"Any time we make it in to the playoffs, it's not a situation where we're going to have a cupcake or play somebody soft. We're going to have to beat teams like North Central or Linfield or teams that have been there in the past in the west region.  We're just not quite there yet."
David Lopez
Sports Editor
Published Nov. 28, 2012