Walking the line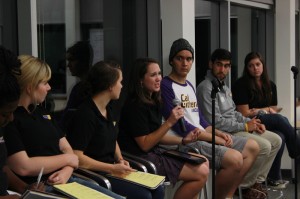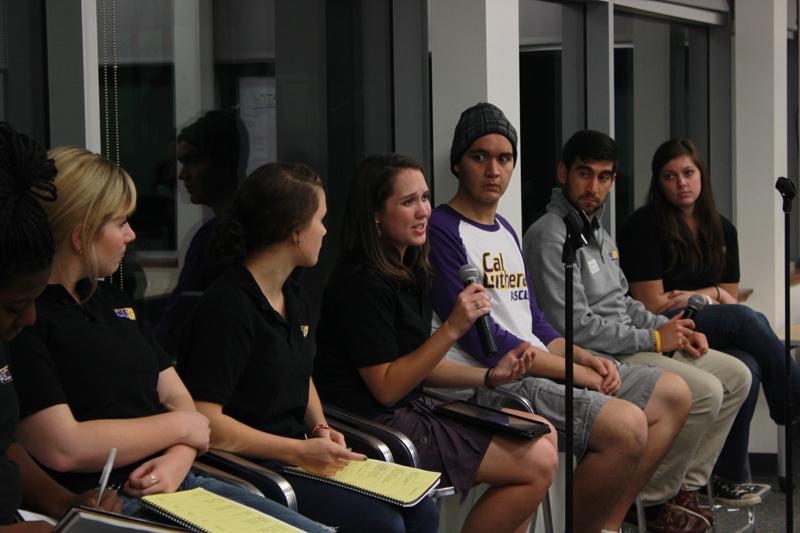 There are more than 80 clubs and organizations on the CLU campus.  Each club is given a budget by ASCLU-G that is to be used for club meetings and events.
Many clubs struggle with the amount of money that they are given and wish they could have received more funding from ASCLU-G.  Few clubs are brave enough to appear in front of the senate and ask for more funds.
Jacob Garcia, president of the jazz dance club Dancers Alliance for Navigating Cultural Exploration, said that going in front of the senate to ask for money can be difficult because everything has to be very planned out.
Amanda Namba, adviser to ASCLU-G, said when a club comes in front of the senate, they are expected to have a clear plan of how much money they will be asking for and why.  Namba said the clubs need to show the senate why the allocated funds were not sufficient, and what they plan to do with additional funding.
According to Namba, Senate looks for precise figures in a club's budget presentation.
"If things are ballparked or if there is a lot of information that is very vague, that doesn't reflect well on the club," said Namba.
Rebecca Cardone, president of ASCLU-G, also stressed the importance of carefully planning a club's budget proposal.
"The more solid the plans are, the more likely the club is going to get the funding," said Cardone.
Cardone said the senate is looking to give additional funding to clubs that "know for a fact that they need this money to function."
Cardone said that when a club is given money, but it does not use it, the money is rolled over into the senate budget for the next year, according to Cardone.
So when a club does not use the money that they were allocated, it takes away the opportunity for other clubs to use it for that year according to Cardone.
She cited last year's student government spring retreat as an example.  At the spring retreat, the senate looks over renewal requests and budgets for every club on campus, and then allocates the budget to each club.
"We had a set amount of what we could spend, which was a total of $130,000," said Cardone. "And if you totaled up all of the budget requests for just club renewals going into 2012-2013, the total was $240,000."
To avoid being $110,000 in debt, the senate had to cut down the requested budgets of all the clubs, according to Cardone.
Garcia said he likes to consider fundraising with corporations outside of California Lutheran University as another way to earn more money for his club.
"I feel more freely open to fundraise because you can get the students involved with working for money," said Garcia. "However, most students don't carry money with them so you have to go outside to the community and do events with corporations and restaurants and things like that."
Garcia said the downside to fundraising is that you may not receive a very large profit because in most situations, the majority of the revenues will go back to the corporation that the club fundraised with.
Namba said that the senate loves to see that clubs are trying to get money from outside sources.
"It shows that students aren't relying solely on student fees to pay for their club," said Namba. "They're going to find other means of financial support.  It shows that they are working hard to actually make things happen within their club."
Namba said it is also nice when a club looks for outside financial support because it shows that they are considering the needs of the other clubs as well.
"If a club comes in and says 'Yeah, we're planning on fundraising because we know that there's other clubs out there who need this money too, so we're hoping to match it,'  it will of course reflect that the club is interested in putting in extra effort to make what they are interested in happen," said Namba.
Kaitlyn Guilbeaux
Staff Writer
Published Nov. 28, 2012