Going green continues to be a priority at CLU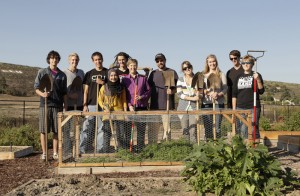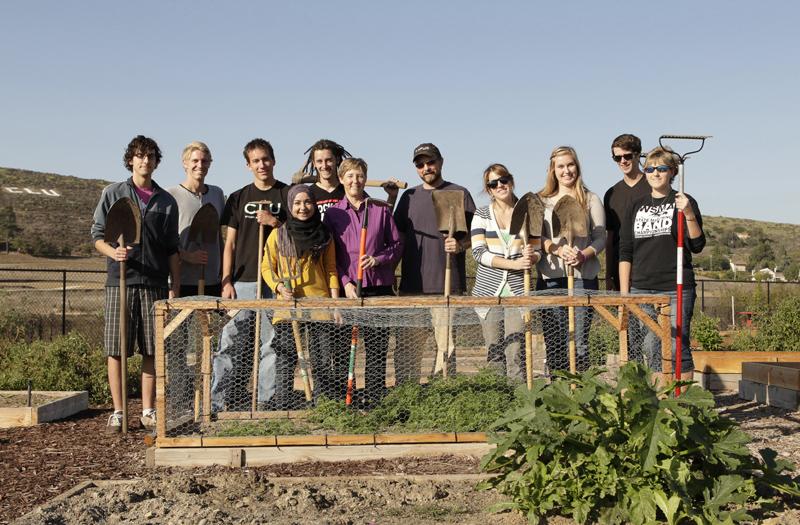 As the CLU community becomes more aware each day of it's impact on the environment, interest in achieving sustainability grows in turn.
The Sustainability Task Force (STF) at California Lutheran University began in 2008, founded by Associate Vice President of Facilities Ryan Van Ommeren and religion professor Samuel Thomas.
Since then, members of STF have brainstormed and achieved ways to make CLU more sustainable.
In March 2010, STF became a member of the Association for the Advancement of Sustainability in Higher Education.
"By being smart about our energy and water usage we can learn to be efficient and cost-effective. Then that money we can put towards educational purposes," said Thomas. "To me there is an ethical part of sustainability, but also there is a practical side, which makes us pay attention to how we manage our resources."
Thomas believes that students are often aware that they need to care for the environment. They don't, however, necessarily know how to go about doing it.
STF wants to help students become more engaged and aware of how they can help.
"It's one thing to acknowledge the water shortage that we have in Southern California," said Thomas. "It is another to take that initiative to take a shorter shower."
Thomas would like to get the CLU athletics department involved just like Sodexo, Dining Services, and eFollet, the bookstore service, which are working with CLU to maintain and encourage sustainability.
Efforts to go green are popping up all over campus, making CLU more sustainable over all. Dining Services has started using recyclable and compostable to-go boxes and cutlery, the number of recycling bins on campus has been increased and utility and Campus Safety vehicles now run on electricity.
The Swenson Center for the Social and Behavioral Sciences is the first LEED certified building on campus. LEED certification is a voluntary process that involves third-party verification of green buildings.
Brendon Norton, graduate program specialist in marketing and outreach, is helping put together an event that will take place Jan. 9, 2013, in the Lundring Events Center.
The free event, called [RE]Connections, will play host to panelists including Adrian Tylim, president of All Energy Matters Inc., Eric Baldwin, president of Solarsilicon Recycling Services and Bill Watkins, executive director of CLU's Center for Economic Research and Forecasting.
"People are very excited and looking forward to this event," said Norton. "We have different people of different backgrounds and they each have their own opinion about sustainability and how to go about it."
Norton has high hopes for the event since it will be non-biased and will present issues from all around.
Some of the topics covered will be those of the cost to maintain CLU's energy efficiency, questions regarding buildings that may be valuable to CLU and the construction and remodeling of the new dining services.
Senior Lisa Borgialli expressed her concerns with water usage on campus and believes more should be done to maintain the CLU community's green efforts.
"I feel as if people will be very passionate for a week or so and then go back to their old ways," said Borgialli. "It shouldn't be that way. We should make a lifetime commitment. Our planet deserves it."
While some students have become more eco-aware than others, a few students support CLU in every way possible, from watching the things they purchase to what they eat.
This is the case for senior Natalie Fisher, who is very dedicated in her sustainability efforts.
"I think it's a great thing what sustainability is doing," said Fisher. "Not only are we helping each other as students, but we are helping our future generations."
For more information on how CLU is going green, visit www.callutheran.edu/sustainability.
Maria Castrejon
Staff Writer
Published Dec. 12, 201