TRIO programs moving on up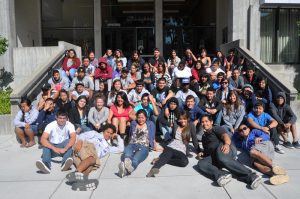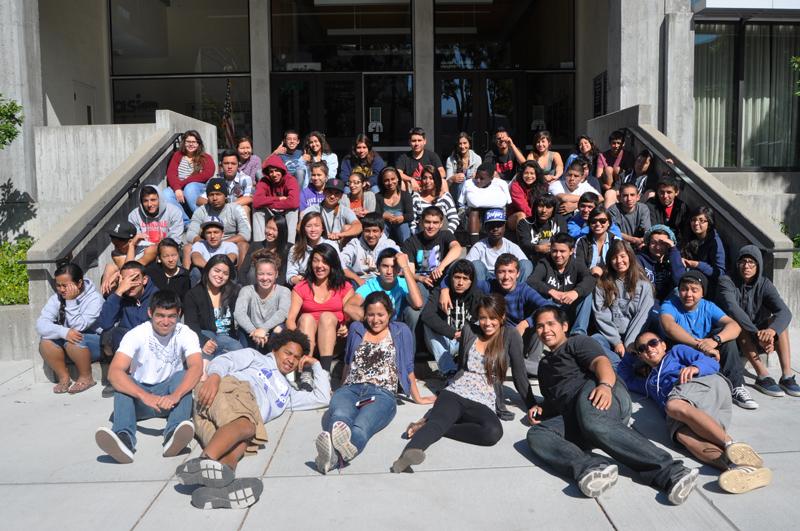 Many students pass by the house on Luther Avenue that has "Upward Bound Programs" printed on the side of it, but few know what the purpose of the building or program is.
Upward Bound is part of the federally run TRIO programs.
CLU offers four different varieties of TRIO programs.  Two of them are traditional Upward Bound, another is an Upward Bound program with a focus on Math and Science, and the last is Student Support Services.
Upward Bound programs are designed to help high school students with educational disadvantages gain insight to achieve their dreams of attending college.
Sergio Galvez is the director of Upward Bound programs at California Lutheran University.
According to Galvez, there are Upward Bound students learning on campus during the academic year and also during the summer.
During the academic year, high school students come from Oxnard, Los Angeles County and Santa Paula high schools to take classes every Saturday at CLU.
These students also go on college campus tours and take cultural trips, according to Galvez.
Over the summer, students can also apply to the Upward Bound residential program.  If accepted, students will live on campus for five weeks and take four classes.
"They get the college experience; living on campus, eating in the cafeteria and having mandatory study time," said Chris Opzeeland, project coordinator for Upward Bound.
Recently the Upward Bound math and science program received a grant of $1.6 million to continue to expand the program for the next five years.
According to Galvez, the grant needs to be rewritten every five years.
On the grant, one needs to "paint as a grim a picture as you can of the area," said Galvez.
An Upward Bound grant request must say what community and what schools the program is targeting, show test scores of the students in that area and include statistics showing that college attendance is low, according to Opzeeland.
Dorina Padilla is also a project coordinator for Upward Bound.  Galvez and Padilla were both a part of the Upward Bound program at CLU while they were in high school.
Padilla continued to help with the program by tutoring and acting as a Residential Adviser for the summer program.
Now Padilla works for Upward Bound and was recently been sworn in as a city council member for the city of Oxnard.
"I see value in everything that we offer," said Padilla.
Like Padilla, undergraduate students have the opportunity to volunteer as tutors for the Upward Bound program and become residential advisers over the summer.
According to Padilla, undergrads are also welcome to come in to a Saturday session to present a lesson or a workshop on any college experience such as studying abroad or a club activity.
Galvez encourages interested students to stop by the Upward Bound office.
"Walk on over, our door is always open.  Come have a coffee or a glass of water," said Galvez.
Kaitlyn Guilbeaux
Staff Writer
Published Dec. 12, 2012