Seniors press the panic button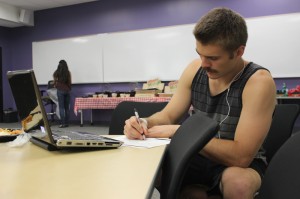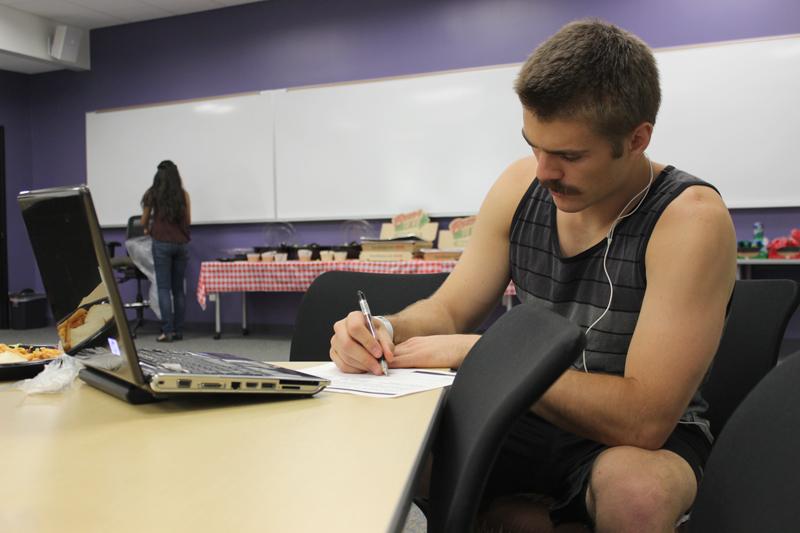 On Tuesday evening, April 2, Student Life's True Life Transition took place in the Swenson Center at CLU. The event featured catering by Buca di Beppo and a conversation with Cathy Stocker, co-author of "The Quarterlifer's Companion: How to Get on the Right Career Path, Control Your Finances, and Find the Support Network You Need to Thrive."
"Tuesday was the new Senior Disorientation, and it was open to graduating seniors, ADEP students and graduate students," said senior Kasey Noble, a business administration major.
The event focused on transitioning from the typical social structures students have had for their entire lives to what awaits them after college, whether it be grad school, the workforce, or moving back home for a few months.
"The event was very well received. We had about 30 people there," said Noble. "Last year we had an event called the Senior Burnout, which brought in 15 people, so [this was] double the attendance."
Noble attributed the larger attendance of this year's event to the 100 Days Calendar and the fact that she spent Senior Salute Day handing out flyers promoting True Life Transition.
"I just want to make it clear that I couldn't have done this without KP [Kristin Price] and Aris [Mosier], who were so great in this process, especially with it being right after spring break. I couldn't have done it without them," said Noble.
The feeling of community struck a chord with those students who attended.
"The free food, that's always a perk; also to talk with other seniors. We're in the same situation. In six weeks we're going to be out of here," said senior Robert Springer, a biochemistry major.
Springer said that he has been applying to grad schools, and one of the main things that struck him about Stocker's presentation was the idea that going back home to his parents, if he wasn't accepted into a graduate program right away, is the more responsible course of action.
Kristin Price, assistant director of Student Life, originally had the idea to invite Stocker to the California Lutheran University campus to discuss how to smoothly transition from college life to the "real world."
"Quarterlife Crisis is a great book that talks about transitions in a way that is not negative to students, and sometimes we've encountered seniors, even though they really need to be thinking about the real world and payments and loans and all those things coming around the corner, they're very much in the mode of 'we'll deal with that when it comes; right now we want to celebrate. We worked our tails off,' and we want to celebrate that too," said Price. "We just want them to reflect on where their experience at CLU is going to take them."
Senior Emily Casarez said she went to the event because she is currently reading the book.
"It was really cool to hear what she had to say in person," said Casarez.
Price said that she was very pleased with the turnout and general enthusiasm of the crowd. Price plans to evaluate the success of this event before deciding whether or not to host another one like it in the spring of 2014.
"I think it's extremely important that seniors and even grad students really enjoy this time in their life, but I also think it's very important that they look past that graduation date and think about what type of person they want to be after CLU," said Price.
Jonathon Christopher
Staff Writer
Published April 10, 2013