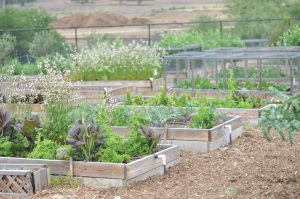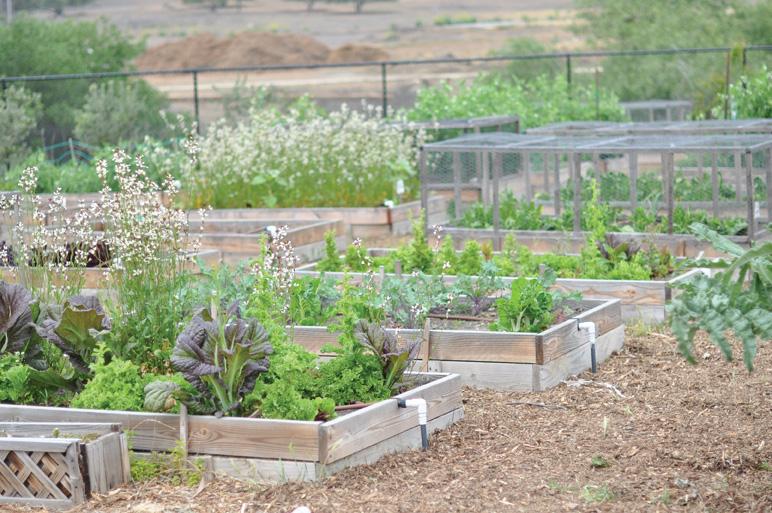 The CLU Community Leaders Association (CLA) awarded $16,000 to fund eight different faculty projects this year.
The projects include enhancing California Lutheran University's SEEd Project Garden, hosting film festivals and purchasing equipment for conducting suicide treatment research.
Most of the projects incorporate students or came from student research initiatives and ideas, said John Tannaci, assistant professor of chemistry and CLA faculty liaison.
This is the second year the CLA has awarded grants to faculty members whose projects involve community outreach and contribution. This is meant to connect CLU's faculty to the neighboring community, said Tannaci.
The SEEd project was awarded $2,000 to construct habitats for bees, worms and ladybugs, all of which are essential to cultivate the garden and allow students to watch the decomposition and pollination processes that often go unseen.
"The important thing about the small-creatures sanctuary, for us, is it's a visual connecting point between CLU and our local ecology," said Brian Rasmussen, associate professor of English and one of the faculty supervisors for the garden. "It's an education opportunity to show those processes in action."
Louise Kelly, assistant professor of exercise science, received $2,500 to purchase a body composition analyzer to replace the bulky, less-accurate machines the department currently uses.
"I teach a lot of classes where we talk about body composition, and not having an accurate machine, I think, was a disservice to the students," said Kelly.
The bioelectrical impedance machine measures total body composition and is very portable. It will be used in class, for capstone projects and for additional student and faculty research.
After the success of the French-language film festival, the Department of Languages & Cultures was awarded $2,500 to host an international film festival next year. The festival will kick off in October with a Spanish film and will continue throughout the year, featuring Chinese, German, French and Italian films.
"This is definitely a way to encourage students currently taking a language to continue and also allow students to sample all the languages we teach," said Sheridan Wigginton, chair of the Department of Languages and Cultures. "It's a great way to get more people interested."
Michaela Reaves, chair of the history department, received $2,500 to archive the university's collection of McCall's magazines, which were donated by Jeff Weise, son of longtime editor Otis Lee Weise. It is the second largest collection in existence.
Nathan Carlson and Hala King, associate professors of mathematics, received a grant renewal this year to continue to expand the Thousand Oaks Math Teachers' Circle. The goal of the circle, which was started in 2011, is to promote "hands-on, exploratory and engaging approaches to the teaching and learning of mathematics," said Carlson.
Jamie Bedics, director of the master of science program in clinical psychology, received $1,500 for equipment to research the effectiveness of clinical training in suicidal behavior treatment.
Tim Hengst, chair of the multimedia department, received $1,000 for the second annual Conejo Valley Film Festival.
Debby Chang, lecturer in the Languages and Cultures Department, received $1,000 for CLU's Chinese New Year celebration.
"We're trying to fund start-up projects that we think are so important to the community, but aren't in the budgets yet," said Community Relations Coordinator Cindy Keitel.
The CLA raises money for faculty grants and student scholarships through a variety of events each year that connect students and faculty with the community.
Ashley Adelman
Staff Writer
Published April 17, 2013