Five CLU professors are promoted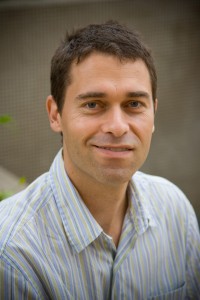 Five California Lutheran University professors have been promoted by the Board of Regents to "full professor."
Deborah Erickson from the Graduate School of Education, Marylie Gerson from the psychology department, Grady Hanrahan from the chemistry department, Mark Spraggins from the music department, and Russell Stockard from the communication department have all been promoted to full professors.
Being ranked full professor is the highest achievement given to a professor. The professors who received this promotion are first evaluated by their peers, then by the Board of Regents.
"I very much value being accepted by my colleagues," said Gerson.
Hanrahan, who is also assistant dean of the College of Arts and Sciences, feels the same.
"I feel a great sense of accomplishment, but more importantly, I'm extremely grateful to my peers for their evaluation and recognition of my teaching activities, scholarship and service to the university," said Hanrahan.
According to Gerson, the starting point of her career served as motivation to pursue teaching in a way that captivated students.
"My first real teaching job was at Drew University in Madison, N.J. Drew was a small, private, liberal arts university, with an atmosphere that was very much like CLU's. My first class was in general psychology and I taught it as I thought I was supposed to—as a lecture. I bored myself, and probably everyone else, to tears," said Gerson. "I decided that I would experiment after that."
Since then, Gerson has found that teaching with a hands-on style gets the best response.
"In my Social Psychology class, I had students develop and live in their own new society. Everyone responded very positively and I've focused on trying to develop a variety of ways of engaging students ever since."
For Hanrahan, the start of his teaching career was about learning and improving his teaching skills.
"My initial endeavors with teaching chemistry began at California State University Los Angeles. I began by reaching out to colleagues and students in an attempt to hone my teaching skills. Through teaching and mentoring undergraduate and graduate students, I have become more effective in the classroom," he said.
Being part of the faculty at CLU has been a gratifying learning experience for Gerson.
"There are many gratifying aspects of my involvement here. I especially love the focus we have on mentoring the whole student; valuing the social, emotional and ethical aspects of individuals as well as their intellectual development," she said.
Hanrahan appreciates the learning atmosphere CLU provides.
"My time at CLU has been extremely positive and rewarding. CLU provides an intimate learning environment, the ability to collaborate with faculty and students in differing disciplines and a progressive and attentive administration in which to promote ideas," said Hanrahan.
Students who had Hanrahan's chemistry course feel happy for him in his new accomplishment.
"I think this is great. It's always cool to see a professor or anyone do great and move on," said sophomore Kelsey Lindquist.
For some students, Hanrahan has made chemistry easy to grasp.
"We learned how to work basic chemistry, understanding the fundamentals and approaching the problems. I think he deserves it. He's a great professor, and he always helps us in class and during office hours," said senior Hamza Mujaddidi.
Students who have taken Gerson's psychology courses feel she deserves the promotion.
"I think she deserves it because she is very passionate about everything that she does and the students that she works with," said senior Maria Gomez.
2003 alumna Elena Jaloma is happy for the success of Gerson and feels honored to have been her student.
"I think is wonderful, she is a great professor and students really enjoy her, so it's good to hear that good things are coming her way," said Jaloma.
Kikey Aguila Bello
Staff Writer
Published April 24, 2013