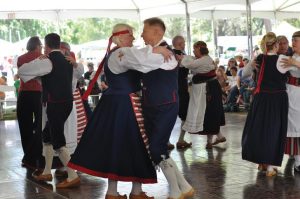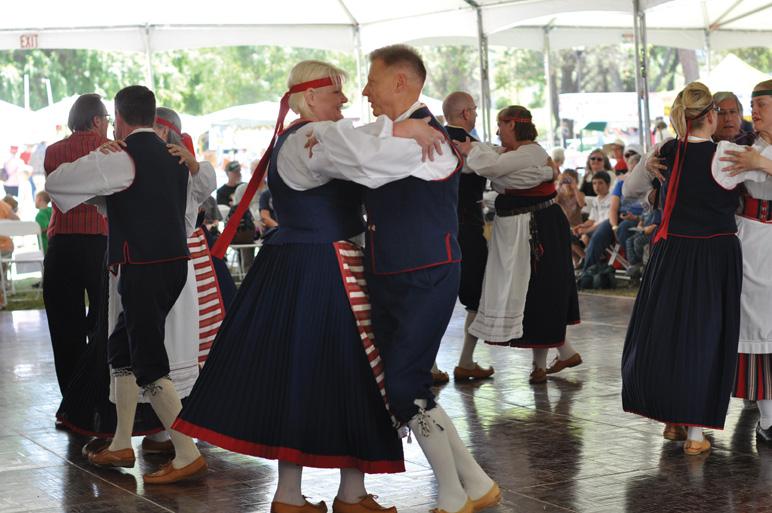 People look forward to the Scandinavian Festival at CLU every year for the dancing, food and crafts, but two women see the festival as a part of their father's legacy.
The late Jim Gulbranson, who was part of California Lutheran University's first graduating class, was involved in the early development of the festival and later became the head of the Scandinavian Festival Committee. The 39th annual festival took place on April 20 and 21.
His daughters, Ingrid Windsor and Kirsten Lucas, look back at the first festivals with nostalgia and pride.
"It's gotten a lot bigger," said Windsor. "Originally, it was in the gym with little tables set up, mostly with vendors, small little vendor booths."
She remembers helping her brother catch fish from the creek in Kingsmen Park and receiving bigger responsibilities as they grew older, like cutting tape, so their father could put up flags throughout the event area.
When their father became ill, they took over the majority of his tasks.
"He would sleep on the stage Friday and Saturday night to ensure the vendors they could leave their stuff here and nobody was going to mess with it," said Windsor. "When he got sick he couldn't do that, so my brother, my husband and I came and we slept here to keep an eye on everything and that was pretty amazing."
Lucas said Gulbranson enjoyed working at the festival because of his interest in Scandinavian history and culture and his love of CLU.
"We're trying to teach the next generation, too," said Lucas. "I think it's important for the next generation to pick up [the culture and tradition] and keep going with it so it's not lost."
Deborah Erickson, associate professor for the Graduate School of Education at CLU, has been involved in the Scandinavian Festival for four years.
"My friend Sandy Grunewald is the committee chairperson and she had asked me to help out," said Erickson. "I've been doing it ever since and love it."
Erickson is now on the board of the Scandinavian and American Culture Historical Foundation and has seen the festival change and grow.
"We have many more adult crafts and crafts for the children have changed and become more interesting, I think, over the last two years," said Erickson.  "Also, each year, we draw a bit of a larger audience. This year, we're expecting somewhere between six and 8,000 people here during the weekend."
The festival gathers people throughout the community and will continue to prosper for years to come, she said.
"What we're hoping people gain is just a very enjoyable day of inexpensive family fun as we celebrate the heritage of the Scandinavians that settled in the Conejo Valley," said Erickson.
First-year students Kayla Sawoski and Devin Milligan attended the festival together to get a feel for the event.
"We're going to look around and see what's going on," said Sawoski. "I want to see the cultural activities."
Milligan was interested in learning about the Scandinavian and Lutheran connection.
"I want to learn more about the culture and traditions that they represent," said Milligan.
Mayra Ruiz
Staff Writer
Published April 24, 2013