CLU senior is dancing through life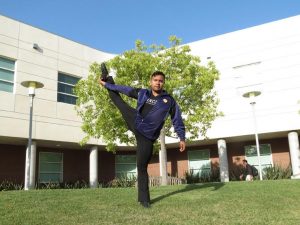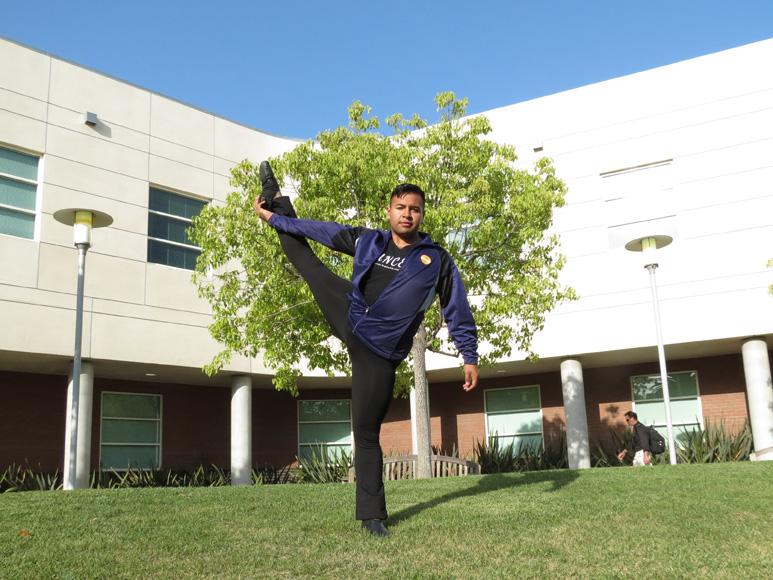 Graduating college means getting a job, starting a career, finding a place to live and being responsible for your own well-being. Without our families to correct our mistakes and direct us where to go, it can be scary. Once graduation is over, when the gowns are tucked away and the diplomas are hung, it becomes our turn to make something of ourselves.
Each of us will transition into the working world at different speeds and with different expectations.
For senior Jacob Garcia, it means getting the chance to achieve his dream: dancing.
Garcia will graduate with a B.A./B.S. in multimedia and music production in May. He is the first in his family to graduate  college.
Students and faculty  describe Garcia as positive, friendly and extremely goal-oriented. He works very hard not only to earn his degrees, but to make it from day to day.
Junior Shakivla Todd is a close friend of Garcia's and knows first-hand how hard he works to achieve his goals.
"I really admire Jacob's initiative. He always is the first one to offer help, or if something needs to be done, he will do it. He is never afraid to start something new and he does it with so much drive. [With] every project assigned to him, he shows determination and passion," said Todd.
Elena Jaloma, director of Student Support Services, has been working with Garcia since his freshman year. She says it has been rewarding to watch his personal growth through the various challenges he has faced.
"I am continually impressed by his perseverance and dedication for an education.  He has really come into his own here at Cal Lutheran and I'm so proud of the work he has accomplished," said Jaloma.
Earlier this year, Garcia auditioned for the reality dance competition "So You Think You Can Dance?" He says that even though he did not make it past the audition phase, it has motivated him to become a better dancer. He says that he's impressed with how far he's come since he started dancing two years ago through events held at CLU.
He calls himself a "contemporary dancer," relying on rhythm and emotion to dictate his movement. Since taking up dancing, Todd says that Garcia has opened up.
"Jacob used to be really concerned about fitting in and finding friends. I think that he has realized that he can be 'bad all by himself,'" said Todd.
Garcia said that the way the music affects him emotionally  helps him to be honest and optimistic in his life.
"It's mostly what you feel inside that connects you with the audience," said Garcia. "I lose myself with the music."
This summer, Garcia will be teaching ballet full-time at the YMCA in Los Vientos, Calif. until August, and will then take a risk in moving cross-country to Miami to dance and prepare to audition for the next season of "So You Think You Can Dance?"
"I'm taking a whole year off of education to focus more on dancing," said Garcia. "I'm really excited."
Garcia is a prime example of the ambition of most California Lutheran University students. His passion and dedication have garnered him multiple opportunities in life, helping him to grow and learn. Even when he falls, those who know him will say that he'll get right up, brush off and try again until he gets it just right.
"Jacob is honestly the epitome of doing whatever your heart desires," said Todd.
Christa Price
Staff Writer
Published May 1, 2013