Veterans Resources office reaches out to soldiers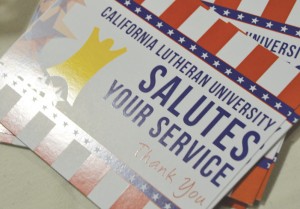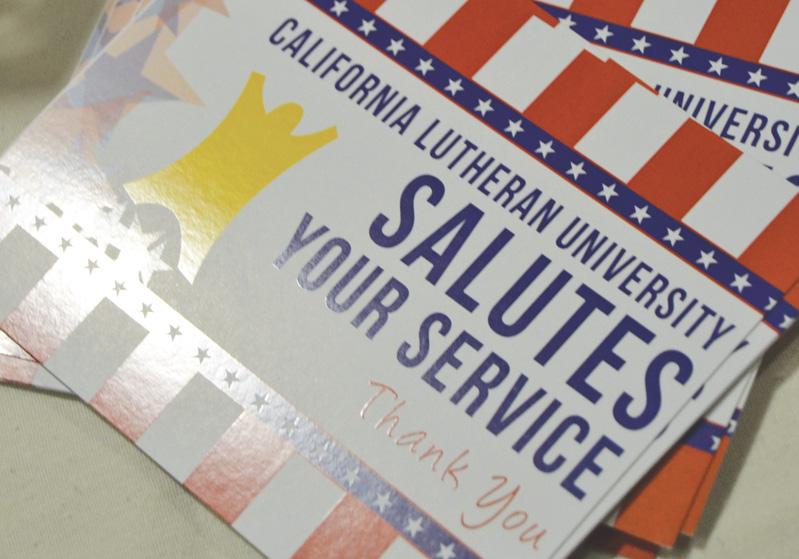 The Veterans Resources' goal is to make the transition into student life effortless for those who have served in the armed forces.  The Veterans Resources office is located within the Financial Aid office at California Lutheran University.
Jenn Zimmerman, veterans coordinator, is the main voice of the office. A CLU alumna and a veteran, Zimmerman established the Military Veterans club on campus after noticing there was no outlet for those who have served in the military.
"That was when our [veteran] resources weren't so great," Zimmerman said. "I was slightly frustrated. So, I started a Veterans club on campus and I communicated with Bill Rosser, who put me in touch with Matt Ward, and they created an internship."
This led to the creation of the Veterans Resources office and Zimmerman's position. She communicates with the Veterans Association about students' classes so they can receive financial aid and she does  outreach with the community.  She worked with the Ventura County Community Foundation to establish the Veterans Entrepreneurship Institute.
"It's a free class for veterans, they don't have to be CLU students, they can be any veteran and/or military in Ventura County," Zimmerman said. "They can take a workshop, and it's free for them, and it's to help them learn how to be an entrepreneur and think outside the box."
The Veterans Resources office also does veterans appreciation programs, such as thank you cards and other events.  There was a dinner held for veterans and their families in appreciation of their service on Nov. 11 for Veterans Day.
Michael Arndt, theatre arts professor and combat veteran, is enthusiastic about the progress the university has made in becoming veteran-friendly.
"I think that there has been a growing effort to recognize and support veterans over the past few years," Arndt said. "Jenn Zimmerman has been a tireless advocate on behalf of veterans as a veteran, as a CLU student and now as an administrator. The university recognized the special needs of student veterans and established the position."
With the effort to be accommodating and helpful to veterans, it came as a surprise to some students to have classes on Veterans Day, a national holiday to remember those who have served.
"I was surprised we had school on Veterans Day.  I know we have professors who are veterans and it was disrespectful to them to have classes," said junior Will Coweles Meyer. "We should have been taking time to honor them."
In order to keep the friendly nature around the campus, Zimmerman offered one piece of advice.
"If you do recognize a veteran [in one of your classes], just always thank them for their service. Reach out to them, because they have a totally different experience than you might have."
Sarah de la Garrigue
Staff Writer
Published Nov. 20, 2013