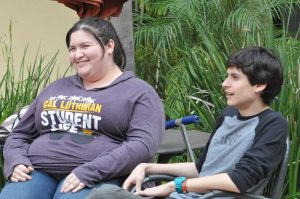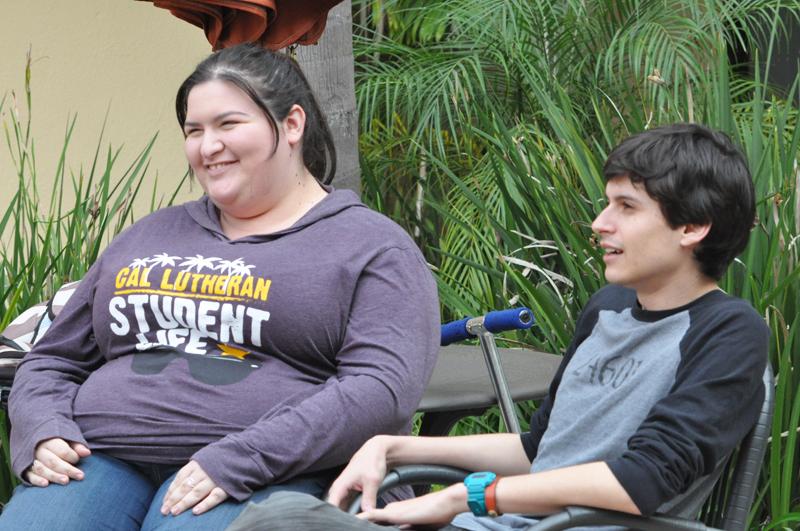 As spring semester gains momentum, staff and interns at California Lutheran University's student life and residence life offices are creating new events and upholding traditions to encourage student participation.
Despite the school's small student population, CLU currently boasts over 80 clubs and organizations as well as a full calendar of events and meetings open to students and staff.
Student ambassador and orientation programming intern Senior Mackenzie Gerber is responsible for student networking events and future ambassador recruitment. She said her favorite part of being an on-campus leader is seeing the reactions of the students she's able to connect with during on-campus events.
"It's exciting to watch the students get excited about getting involved because that's how we feel in this office. Reaching every type of student at every event is hard because you're not going to be able to," Gerber said. "But we try really hard."
When recruiting other student ambassadors for the university's  Advancement Division, Gerber said organizational skills, team leadership experience and being in touch with what fellow students are interested in are all valuable assets.
Karen Schomaker, community service coordinator, said that some of the most widely-attended on-campus events are those that combine a service project with an education component. For example, last year's Fair Trade Fair, organized by the Associated Students of California Lutheran University Government, was an event constructed around teaching students to make informed purchase decisions by learning where certain products come from. The fair attracted more than 100 students and included free samples from fair trade vendors, such as Ben & Jerry's ice cream and Guayaki yerba mate.
Schomaker said it can be more difficult to get students to participate in off-campus events because students can be reluctant to travel long distances.
"Especially with gas prices, students don't necessarily want to travel that far," Schomaker said.
Schomaker said one of the best aspects of her job is learning about new service projects and passing that information along to students.
"I learn about the different topics we cover – I don't come in as an expert, but I learn a lot from the research we do and I've found that I've become more informed from discussing these projects with my interns," Schomaker said.
Schomaker and her seven interns are particularly excited about Relay For Life, an indoor relay race and 24-hour overnight event that raises money for the American Cancer Society. The event will be held this February and is expected to have higher student participation than ever before.
With a variety of upcoming events, there are many possibilities for students to take an active role in the CLU community.
Matthew Soto, a 2013 alumnus, reflects on what makes a leader at CLU.
"Your experience at CLU is going to depend a lot on how willing you are to grow. It will depend on you stepping out of your comfort zone and trying something you've never done before. There are plenty of opportunities at CLU for students to get engaged," Soto said.
Allison Tade
Staff Writer
Published Feb. 12, 2014