Something for Everyone in 'While We're Young'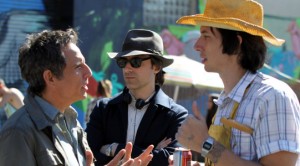 Maybe you really are as young as you feel, but for the main characters of "While We're Young," you're only as youthful as the people you hang out with.
Written, produced and directed by Noah Baumbach, "While We're Young" throws out some truthful themes that anyone can relate to, no matter what age you are.
This film follows the story of Cornelia and Josh, a middle-aged couple who never had kids. They hang out with their friends, another middle-aged couple, who recently had a newborn child. In fact, the first scene involves Cornelia trying to deal with a crying baby, and she has absolutely no clue what to do to resolve the situation.
There's an unexpected amount of f-bombs throughout the picture, but when used at the right time it delivers a solid laugh.
Also, the pacing and other aspects of the film (like the music) have strong Wes Anderson influences. Of course, Baumbach has worked with Anderson in the past on screenplays such as "Fantastic Mr Fox" (I love this movie so much) and "The Life Aquatic with Steve Zissou."  It only makes sense that there are tributes to the great Wes Anderson himself throughout.
As for Josh, he's a washed-up documentary filmmaker who's been stuck in postproduction on the same project he's been working on for 10 years.  His stepfather is a successful documentary filmmaker, but Josh likes to do things his own way, independently. He struggles to pay his editor friend, who points out to Josh that he looks different in the footage since it was taken so long ago.
Cornelia is reluctant to try to have children again due to the two miscarriages she's had in the past.  She still produces documentary films, which she gained a love for from her father.
After Josh finishes one of his lectures at the college where he works, two young adults stick back to meet Josh personally. Jamie (Adam Driver) and Darby (Amanda Seyfried) introduce themselves, but Jamie makes a point of how much he admires Josh's previous documentaries. He also comments on how much he loves his father-in-law's films as well. Josh and Cornelia are invited out to dinner by the young couple, thus beginning the start of an odd, yet refreshing relationship for both parties.
Darby and Jamie convince Josh and Cornelia to break out of their comfort zones of middle age, and to embrace the beauty of here and now. The four of them go out all the time, talk film and even experience a wild ayahuasca ceremony filled with hallucinations.
Jamie eventually pitches his own documentary idea to Josh, which revolves around him connecting with an old high school friend for the first time via Facebook.  Josh supports his young filmmaking friend out, but continues to have trouble finishing his own work.
This is one of the quirkiest modern comedies I have seen recently. Baumbach enjoys the idea of setting up situations that are all too common in today's society, but ultimately he has a reason for doing so: to make a point that we have to stop being on our phones and social media constantly.  That's just one of his many messages throughout.
I also enjoyed how Josh keeps reiterating his view and purpose for his films: to reveal the truths of life. Baumbach has a unique way of representing what he believes through his stories. Although at times, the film did feel like it was throwing a lecture at you.
As for Ben Stiller and Naomi Watts, they do well representing middle-aged couples that are trying to relive their past. The target audience for this film is a little bit older than myself, but there's still something in it for everyone. The discussions of filming and production were my favorite part.
This movie has very unique take on modern times, but strives to poke fun at it rather than criticize it. Most aspects of the film were very simple, but simple works for a reason. I wouldn't necessarily go out of my way to suggest this movie to someone, but if you were to end up watching it one day, you'd most likely enjoy it.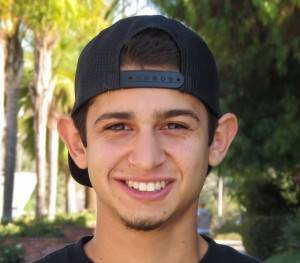 Evan Engel
Freelance Writer
Published April 22nd, 2015