CLUFest 2016: "Enteractive" showcases capstone projects
On April 23, the Kwan Fong Gallery in the Soiland Humanities Center was transformed into a multimedia paradise. CLUFest 2016: Enteractive kicked off with a reception open to anyone and everyone.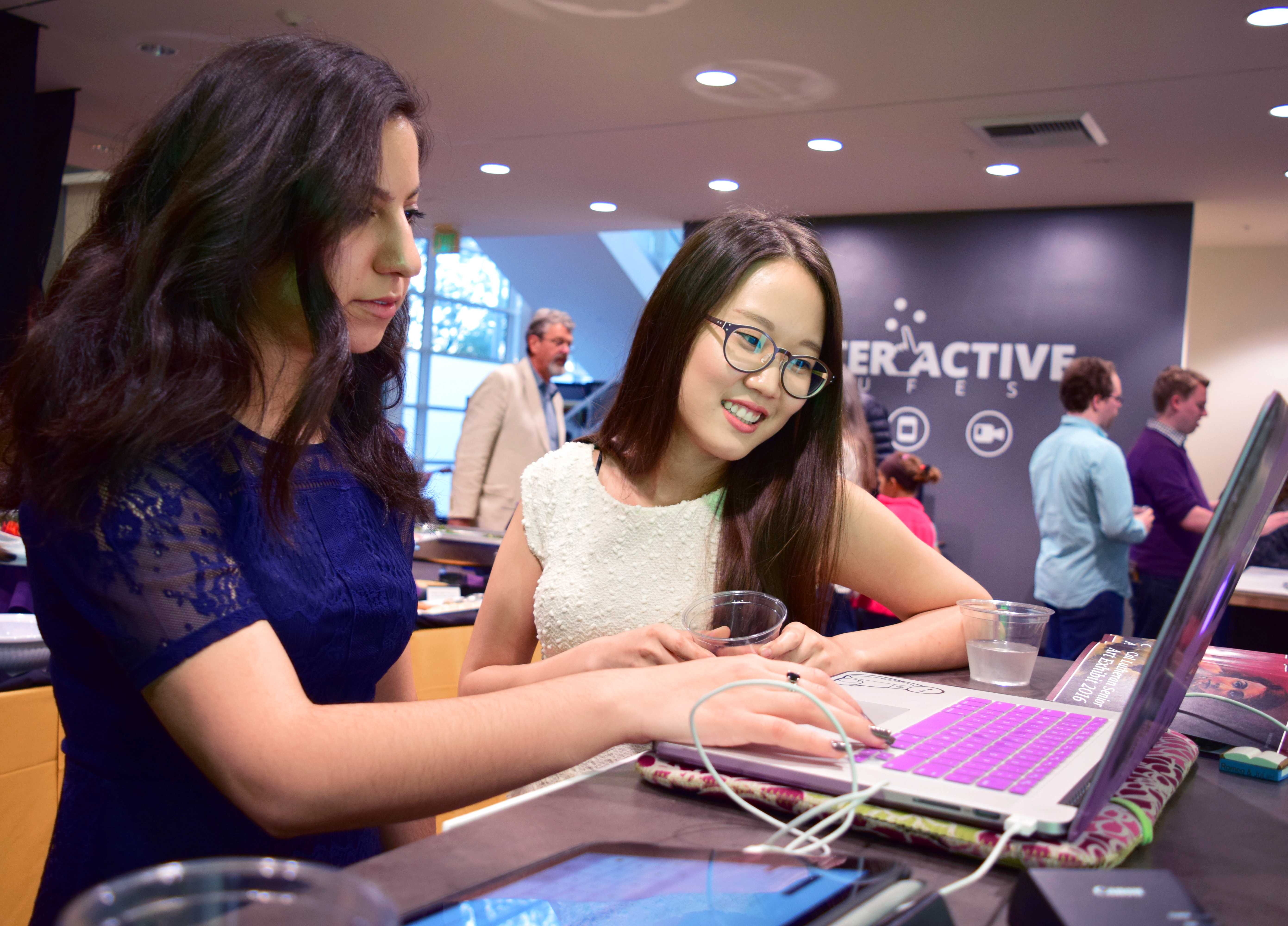 "CLUfest is a collection of media showcased by the multimedia capstone class. It ranges from digital artwork to cinematic video produced and created by the talented and creative minds within the capstone class," senior Tanner Morrissette said.
The show was meant to be a place for students from the multimedia department to show off their work.
"It is a public showcase of current work in multimedia produced by the students. All students that produce digital media are encouraged to submit work," Tim Hengst, professor of multimedia,  said in an email interview.
Morrisette sees the opportunity in a different way.
"The purpose of CLUFest is to create elite and professional works that prove you are ready to enter the workforce within your field. This is a time to show your skills and talents. We are three weeks away from graduating college and entering the workforce so let's make it count," Morrissette said.
The event is not an easy task to put on. Hengst said that students in his capstone class start planning during the fall semester.
"Students can design and produce media in digital design and graphics, animation, virtual reality, holograms, 3D printing and interactive games to be displayed at the event so they prepare far in advance," Hengst said.
CLUFest is student run and has been an annual event since 2002.
"The event is fully operated by the graduating class so it can be either very strong or very weak, depending all upon the motivation and aspiration of the class," Morrissette said. "I'd like to think CLUFest is a delightful showcase of great work each and every year."
Morrissette is a part of the exhibit for an idea he and his group developed. Morrissette served as the creative director for his team's project "Ava." 
"'Ava' is a fictitious marketing campaign for a holographic device," Morrissette said. "The campaign team worked tirelessly to create a tactful and realistic collection of marketing collateral. Website design, commercial advertisement, holographic display and packaging design were developed to be displayed at CLUFest."
Morrissette wanted to get the most of this opportunity that was given to him. He said that he wanted to be involved as much as possible in the event.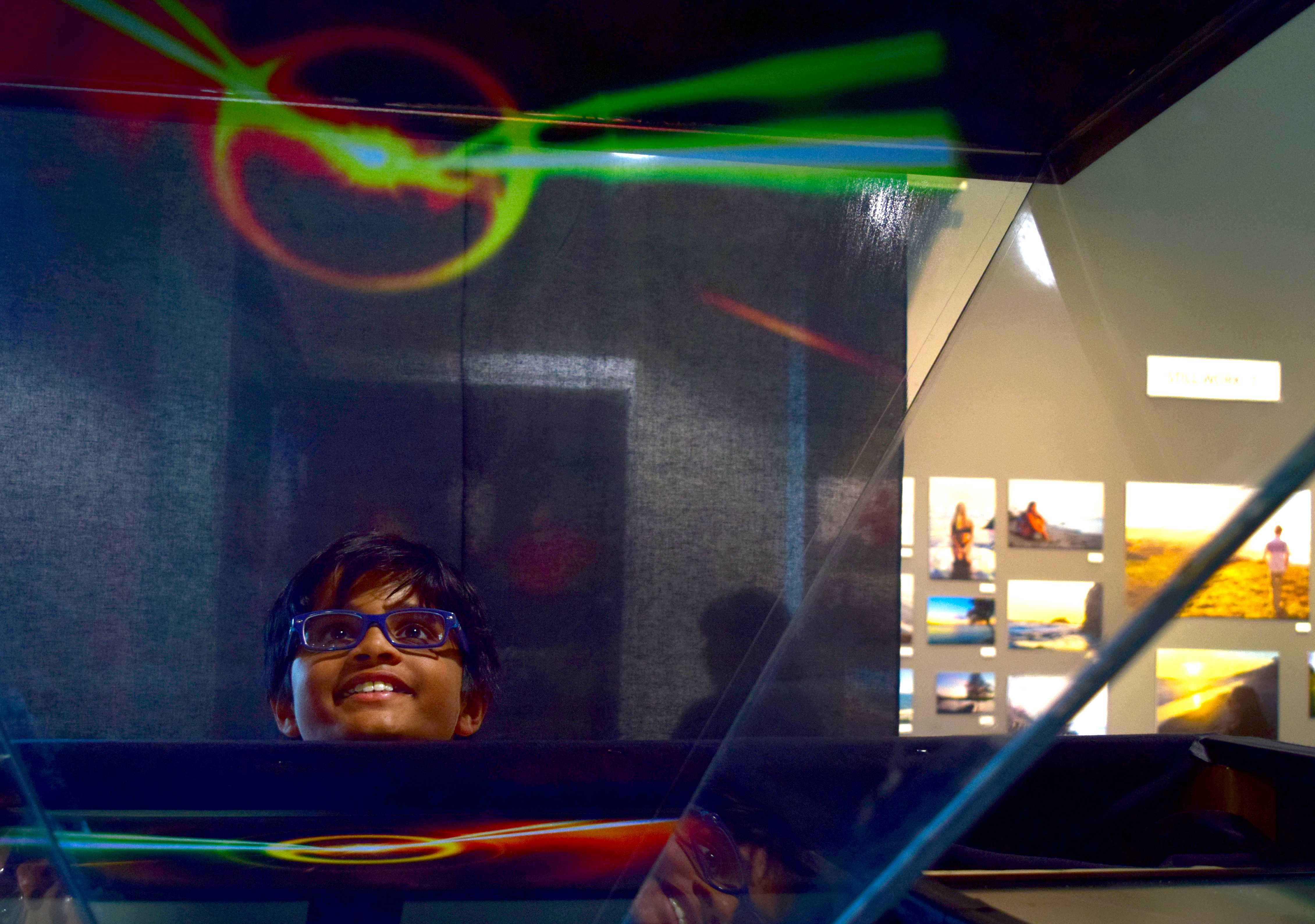 "That's what motivated me to take on such a large project and to formulate a team of talented designers to transform an idea to reality," Morrissette said.  "I'm currently working as a graphic designer for a tech firm in their marketing department so I wanted to play the role of managing, directing and executing an entire advertising campaign for a product from start to finish."
Junior Joyee Luau, a multimedia major, loved seeing her classmates hard work pay off.
"The event is great. We have a decent turnout right now and the projects this year are all quality work so everywhere you turn you can see all the hard work and dedication our community really put into our work," Luau said.
Hengst and Morrissette both said how the event is all about recognizing students for their hard work all semester.
"The event gives students in all majors the awareness of the variety of media that we have available in the Cal Lutheran Multimedia Department," Hengst said.
Luau said she loves being a multimedia major and this event just shows why.
"I find it to be really fulfilling because I love to create something that is aesthetically pleasing and makes people look and think. Many of the projects here do just that," Luau said.
Coral Hasley
Staff Writer
Published April 27th, 2016