Remembering Evan Carthen
Cal Lutheran graduate and 2015-2016 ASCLU President dies at 22
Evan Carthen, 2015-2016 Associated Students of California Lutheran University president, died unexpectedly Sept. 5 at 22 years old. According to close friend and current ASCLU President Daniel Lacey, the 2016 Cal Lutheran graduate died due to a sudden illness over the weekend.
"I think we're still in the position of not even really getting it. It's just so hard to understand. You want some explanation and nothing just makes sense, and won't.  So I think [we're] still trying to figure it out," University President Chris Kimball said.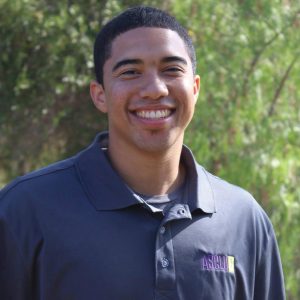 Carthen made tremendous contributions to the Cal Lutheran community through his years serving on student government. He lived on campus for all four years and, according to Kimball, was a professional and well-rounded advocate for the students.
"One time I remember watching him at a student government meeting and how well he handled some really tense conversations, and that was very impressive," Kimball said.
Kimball referred to Carthen as his boss and expressed his admiration of his professional contributions as president and as a student representative on the Board of Regents. To him, Carthen was blessing to the university.
"I think the community, everybody almost does know Evan. And I think we all got to see all of Evan and then also different parts of him," Kimball said. "I think he was a leader, and he accepted that he was a leader and a model for others. He needed to both represent students in how he conducted himself, but also in what he said on their behalf."
Since Carthen graduated in May 2016, Lacey said he took the summer off to spend time with his loved ones. He is survived by his parents and two siblings: his older sister Megan and his twin brother Eric.
"Since Evan spoke his beautiful words at commencement, he took time off basically all summer and was with his family. He treasured every moment he could with his girlfriend, Arian, who is off to dental school. They had a lot of trips to Harry Potter world at Universal Studios. He had a very relaxing summer," Lacey said.
According to Lacey, his closely-knit family had always been his first priority. It did not matter what he had going on in his own life, Carthen would drop anything for the people he loved, Lacey included. The two had initially bonded over mutual interests such as "Star Wars" and the Los Angeles Lakers, but grew close during their times on ASCLU Executive Cabinet.
"Evan was a family man. [One] of the biggest things I recall is walking into his dorm and see him playing 'Battlefront, Call of Duty,' and I was like 'who are you playing with?' and he said 'I'm playing with the whole family right now.' I think everyone except Mom played 'Call of Duty.' Everyone would log on and play as a team. That's one thing I think will be hard for the family. Once they log on, next time they won't have everyone on there," Lacey said.
The Echo made numerous attempts to contact family, but was unable to reach them.
A candle-lit evening vigil was held for Carthen outside of Samuelson chapel on campus Sept. 6. Kimball, university Pastor Scott Maxwell-Doherty and Lacey spoke to more than 200 mourning faculty, staff, current students and recent alumni. Pepperdine School of Law, where Carthen attended for two weeks, also held a celebration of life service Sept. 9. Services were held Sept. 13 at New Hope Missionary Baptist Church near his hometown of Highland in San Bernardino, California.
Isabel Kirsch
Editor in Chief
and
Molly Strawn
News Editor