NFL Reignited In LA With Two Teams Ready for Action
After over 20 years without an NFL team, Los Angeles has found itself with not one, but two teams, the Rams and Chargers, gearing up for the 2017-2018 season.
California Lutheran University has become well acquainted with the Los Angeles Rams over the past year, playing host to their temporary practice headquarters, but the Los Angeles Chargers will bring a new flair for LA fans.
Although the sports market in LA could be promising for the Chargers, not all fans are on board with the move.
"I mean, I'm a diehard Chargers fan so it don't matter where they go, but they're the San Diego Chargers, not the LA Chargers" said San Diego native and Kingsmen linebacker Josh Ketcher.
Despite last season's injuries, highlighted by Keenan Allen's season-ending ACL tear (he is expected to be on the active roster now), the newly named Los Angeles Chargers' upcoming season will be highlighted with new talent.
First-round pick, Mike Williams, is officially off the physically-unable-to-perform list and on the active roster in time for the regular season. Williams has been out since May after herniating a lower back disc during the first rookie minicamp practice.
Coming off a stellar year with 10.5 sacks in 12 games to earn Defensive Rookie of the Year, defensive end Joey Bosa is another weapon on the Chargers' roster.
Deciding to bring in a new head coach, Anthony Lynn, could prove successful for the transplanted Chargers.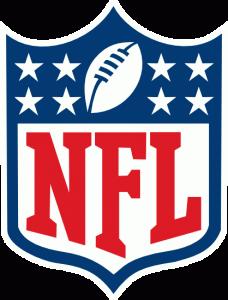 A back-to-back Super Bowl champion himself, is expected to make the Chargers playoff contenders. Lynn's fresh 0-0 record will be accompanied by the assistance of long-time offensive coordinator Ken Whisenhunt.
"It'll be different to see a coach who doesn't have much experience as a head coach but he has other coaches who were head coaches before around him so I think he'll be good," said Kingsmen tight end Jose Carranza, another San Diego native.
The Rams will also enter the 2017-2018 season with a new head coach. At 31 years old, Sean McVay is the youngest head coach in NFL history.
"He's [McVay] also good with quarterbacks, which would help out Goff a lot. He has a good defensive coach, Wade Phillips, who's a lot older and a lot more experienced so he'll be able to direct him a little bit more" said Blake Burlew, Cal Lutheran senior and long-time Rams fan.
The leadership the Rams have been seeking is in the hands of 2016 number one pick Jared Goff, who had a highlight-worthy preseason. He finished with the highest passer rating of any quarterback on the depth chart, completing an impressive 75 percent of his passes while going 24-32 for 250 yards.
Off-season moves have also aided the Rams on their quest to improve last season's disappointing 4-12 record. Wide receiver Sammy Watkins is expected to have a massive impact on the Rams' offensive play.
"They have Sammy Watkins now, so that's a better target for him [Goff]. Tavon Austin should also turn it around. Best bet they'll be 7-9 this year," Burlew said.
The Los Angeles Rams commence their season at home against the Indianapolis Colts on Sunday, Sept. 10 at 1:05 p.m. while the Los Angeles Chargers kicked off their season Monday, Sept. 11 at 4:10 p.m. in Denver against the Broncos.
Priscilla Romofsky
Reporter