Kingsmen Bring Home First National Championship In Program History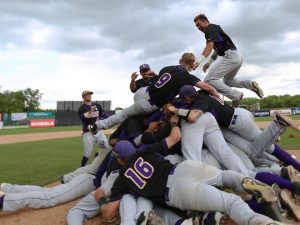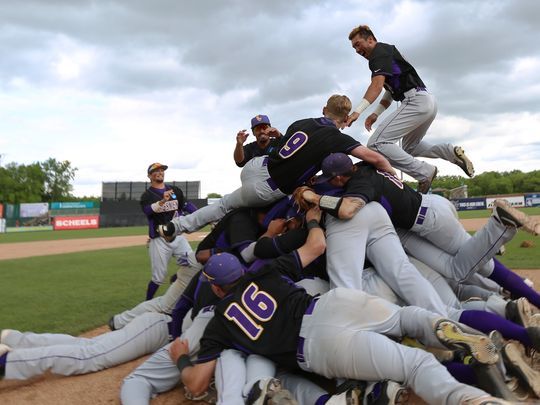 There are new champions in town. After watching the California Lutheran University Women's Volleyball team bring back our school's first National Championship, baseball decided to join the fun. In May, Cal Lutheran baseball beat Washington & Jefferson College twice to take the series and capture the Division III National Championship trophy.
How did they succeed?
According to Head Coach Marty Slimak, they won the inches. For those who do not know, that was the team's motto last season. Whether it is a couple of extra inches at the plate or extending a few more  inches into the hole for a ball, the Cal Lutheran baseball team set out to win every last one of them.
However, it was a challenge. Looking back at the last series, they lost the first game by 10 runs, but all they needed was one more chance.
"He [Slimak] touched on moments throughout our conference season where we lost the Friday game, and then came back to win the double header on Saturday," senior second baseman Max Weinstein said.
So what separates this team from the ones who came before? The truth has little  to do with athletic ability, and more to do with timeliness and a little bit of that good ol' luck.
"You have to have everything go right," Slimak said. "You have to have the right draw of the teams, you have to have the right pitching rotation at that time, and you have to be, I call it blessed, but most people call it lucky."
Imagine this: you get the final out, jump into the dog pile, hoist the trophy, pose for what seems like a thousand pictures, and then you hop back on the plane transfer to a bus, and you pull into campus to see a group of the student body and coaches ready to celebrate.
Cal Lutheran women's volleyball coach Kellee Roesel said she wanted to make sure they came home to a celebration. Most of her team traveled from their homes back to campus to give them the support they deserved.
But most of the support was behind the scenes.
"I watched all the playoff games at home, on my couch, in the same spot with my husband," Roesel said. "When they made it to the World Series, I looked at flights, but I cannot go to this and have them lose. So I watched it in the same spot, at my house, with my husband, religiously."
And Roesel was not alone. Cal Lutheran's President Chris Kimball was unable to attend due to prior commitments, but he watched every game. He said they often got a group together to watch on the big screen in the conference room of the Pederson Administration Building.
The boys were seen as underdogs. Commentators loved to point out the small pitching staff. Past players talked about all of the great teams through Cal Lutheran before them. But they pieced together what they had, and it worked.
"The timely hitting, not a lot of power but stringing the hits together. Single, double, walk, steal a base, and watching them get on that roll and clearly how much they loved each other and believed in each other was really amazing," Kimball said.
Oddly enough, Slimak said the same, and that happened to be his favorite part of the journey.
"The confidence they had no matter what obstacles, what things were in front of them. Watching these guys through the whole season change, develop confidence, and just having the clubhouse be tight," Slimak said.
Like the old saying goes, everyone loves a good underdog story.
Makenna Pellerin
Reporter