California Lutheran University's Sustainable Edible Education (SEEd) Garden is preparing to host its first From Garden to Table Banquet in celebration of the community's commitment to sustainable practices and continued development. Students and faculty will share a meal prepared from produce grown in the SEEd garden and eat from handmade clay vessels made by students in ceramics workshops.
The banquet is meant to be a celebration of life, food, community and art, in which participants will unite to collectively promote sustainable living and encourage members of the community to grow and purchase local produce. The banquet will take place April 12 and be held in the Fry Family Outdoor Classroom located in the SEEd garden.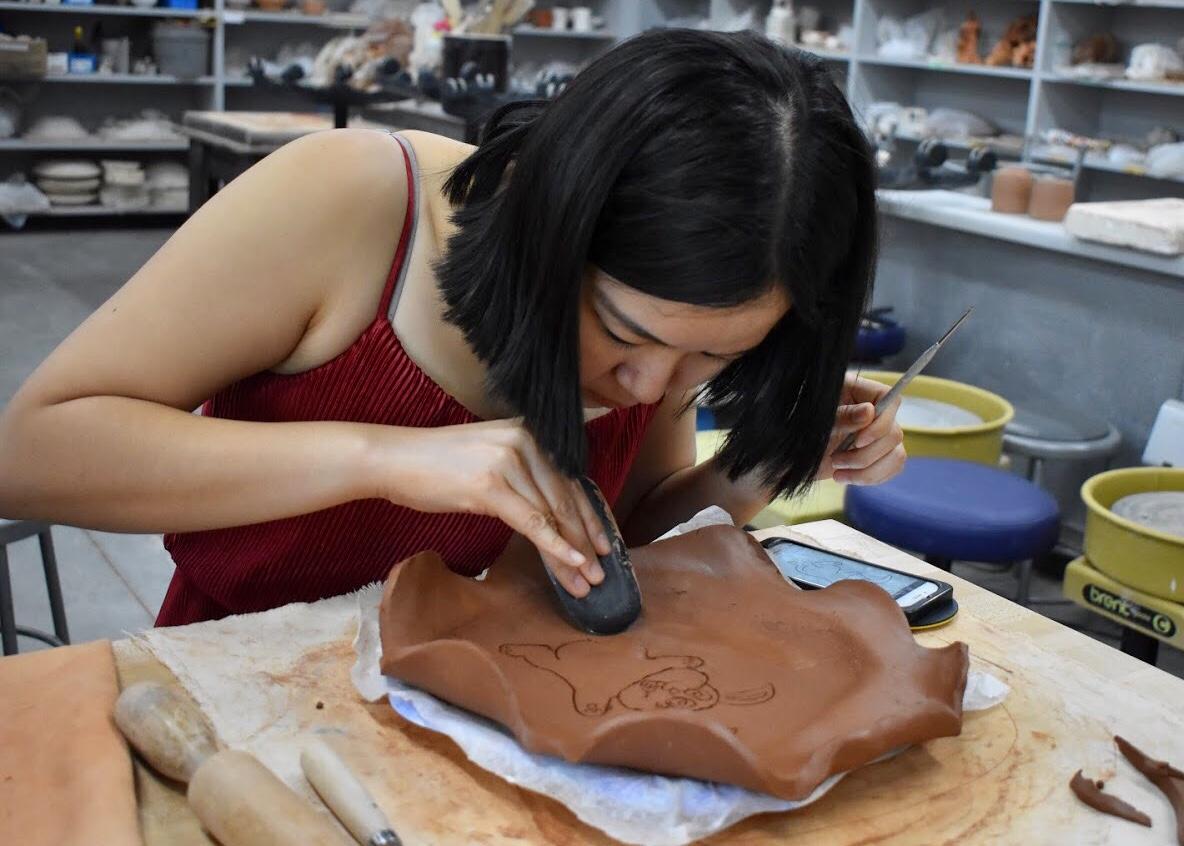 Last week, the third and final ceramics workshop was held in the ceramics studio on campus where students were taught hand-building and decorative techniques and encouraged to utilize the skills learned to make the vessels for the upcoming banquet. Students also have the opportunity to return to glaze their vessels at a later time. At the event, students can claim their vessel, use it for the dinner and take it home.
One of the students who attended the clay ceramics workshop last week was senior Samantha Gillmore, an English major who is taking a beginner ceramics course this semester. Gillmore said she sometimes spends up to seven hours in the studio and that she finds ceramics "very therapeutic."
"Clay is a very patient teacher, and sometimes a very hard teacher," said Janet Neuwalder, ceramics professor at Cal Lutheran and one of the instructors at the ceramics workshops. "It takes a lot of work, but it also takes a little bit of listening and paying attention to what the clay is doing and working with it – not just imposing your ideas, but actually being mindful and present."
The sustainable banquet was an initiative on behalf of Neuwalder, who has put on similar banquets at previous institutions she's taught at. However, she said this will be the first of its kind as she's able to link the banquet event to an actual campus garden.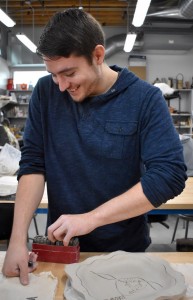 "The connection from not only the celebration and the joy of eating out of something you've made, but from having the awareness of how much process goes into preparing food, preparing an event and then also just preparing a vessel that hopefully they're going to keep and love and remember the banquet by," Neuwalder said.
Neuwalder was granted an experiential grant to do the banquet project with her ceramics students, and brought on Rachel Lapp, student representative on the campus sustainability committee, to serve as banquet event coordinator.
"[Janet and I]  kind of crafted the idea of doing a garden to table event, but then taking it to the next step and making it a ceramics to garden to table event," Lapp said. "I love to work with my hands, l like to see things grow, I like to be involved in spaces where people can kind of come and [just] be, and the garden is a really good space for that."
Lapp has previously organized several sustainability events on campus, including sustainability and fair trade fairs. In addition to her involvement on campus, she has also worked with the local farmers' market and done several sustainability independent study projects.
Neuwalder and Lapp reached out to Samuel Thomas, adviser to the SEEd Garden, and Anna Litz, student SEEd garden coordinator. The event will be funded through the experiential grant and money given by the Associated Students of California Lutheran University Senate.
Lapp said they expect to serve food for up 60 people at the banquet, 40 of whom will be students of Neuwalder's ceramics class who have been working on this project the entire semester.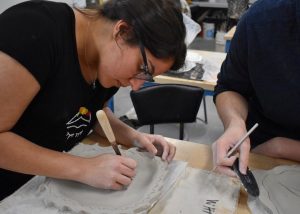 Lapp said they will make bread and pizza in the garden's brick oven and raw vegetable dishes with potatoes, beets and onions that were grown in the garden.
"It's going to be a mission, but I love to cook, and I have lots of people that will help me, and I figure if I have like 5 or 6 people, that is plenty," Lapp said.
Julia Westman
Reporter